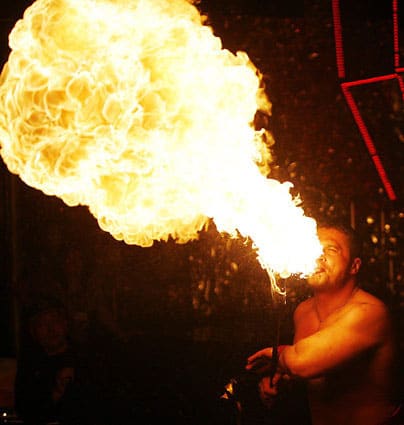 The small Republic of Moldova, sandwiched between Romania and the Ukraine in eastern Europe, kicked off its Pride festivities yesterday, a feat unto itself as such observances have in previous years been banned. The weekend's not over yet, however, and organizers hope to stage a parade. Here's what happened last year after officials banned the parade from taking place in the capital of Chisinau.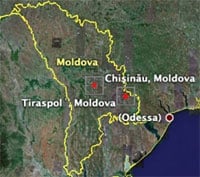 This year, according to gay groups there, it looks like the parade is a go. They write: "The public manifestation will be held under the slogan "All different – all equal" and it coincides with the celebration of the 10th anniversary of GenderDoc-M work in Moldova. The manifestation will take place on Sunday, 11 May from 11 till 12 a.m. the route of the manifestation is planned to start at the National Library and head to the Central Square of the City. We do hope that this year LGBT community will be able to benefit from the new law and nobody will ban it as previous years."
Yesterday's symbolic wedding ceremony included two brides wearing masks, and a fire breather. That's hot!
Moldova became independent from the former Soviet Union in 1991.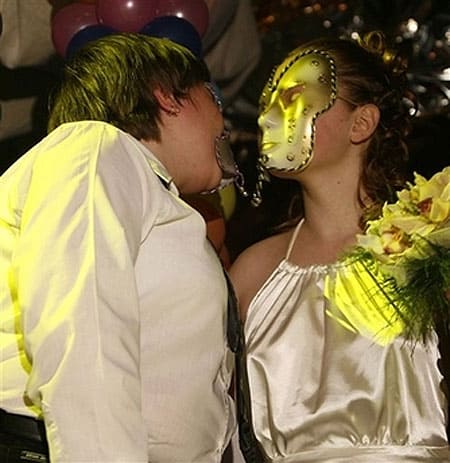 First time in Moldovan history LGBT community will have legal public manifestation [gay.md]
Previously
Moldovan Gays Protest Ban on Gay Pride [tr]