First batch of NewNowNext Award winners revealed!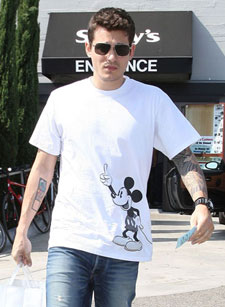 John Mayer gives up on Kristy McNichol haircut, charges fan $10 for photo-op.

Send a personal message of support to Senator Ted Kennedy.

Con man Sonoma County, California attempts to stake claim as same-sex marriage destination.

Who won Dancing with the Stars?

Prayers for Bobby: Sigourney Weaver to play conservative religious mother in Lifetime telepic about gay son's suicide. "In her first telepic role, Weaver will star as Mary Griffith, a devout Christian who winds up becoming an advocate for gay and lesbian youths after her son is driven into a deep depression by his family's disapproval and attempts to 'cure' him of his sexual orientation."

Jamaican prime minister stands behind nation's homophobia: "Jamaica is not going allow values to be imposed on it from outside. We're going to have to determine that ourselves and we're going to have to determine to what extent those values will adapt over time to change, change in perception, change in understanding as to how people live."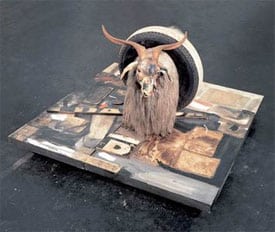 Tyler Green on the hetero-normalizing of the late Robert Rauschenberg: "Critics at America's largest publications, including Michael Kimmelman, Alan Artner, Blake Gopnik, Richard Lacayo, and Peter Plagens, mostly avoid the topic. Kimmelman's queasy reference to Jasper Johns, Rauschenberg, and "the intimacy of their relationship" was the closest the Times came to acknowledging that Rauschenberg was gay. The Boston Globe's Mark Feeney, Obit magazine's Phyllis Tuchman and Newsweek's Plagens and others also took the Johns route. The two major papers in Rauschenberg's home state were even more timid."

Court in Malta rules that calling someone "gay" is not defamatory: "Magistrate Michael Mallia ruled that a person's sexual orientation in the current society was not of social interest bar that of assuring that no discrimination is made. The fact that homosexuality was a criminal offence until 1973, said the magistrate, does not reflect the situation in the 21st century."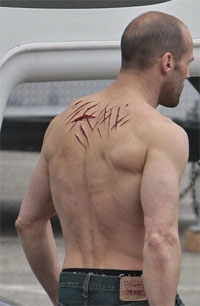 Jason Statham has been flogged.

Eric Dane took a few inches off the top.

EU debates sexual preference anti-discrimination guidelines.

Georgia congressman announces plan to introduce federal amendment banning same-sex marriage: "Georgia Congressman Paul Broun announced Tuesday that he will be introducing a constitutional amendment to prevent same-sex marriage in response to a recent decision by the California Supreme Court that recognizes same-sex marriages…'Marriage as an institution exists solely between one man and one woman. Americans have traditionally recognized this definition as being the most beneficial arrangement for the creation of stable family structures and for the upbringing of children. In fact, Americans have repeatedly shown their preference for the traditional definition of one-man, one-woman marriage by passing state and federal laws or by amending state constitutions to preserve the traditional definition,' Broun said."

Hillary Clinton ready for her close-up?