Obama VP nomination hint?

Al Reynolds Jr. unloads in long MySpace rant: "…I have been called a gigolo, a freeloader, unemployed, a sham and many other things that don't bear repeating. People on television, radio and the internet have spoken disparagingly of my life, my sexuality, my career and my integrity…"

Your first look at the cast of the 90210 spin-off.

Ohio University freshman kicked out by roommates before even arriving, because he's gay: "That was when I found out their real motivation. 'Listen, we do not have a friend moving in. We were just trying to be nice; we both just feel really uncomfortable living with a homosexual.' Now what am I to do? I can't leave because I'm not allowed, and I can't stay because I fear for my own safety. I've been talking back and forth with them and they feel that I am obligated to leave because of their discomfort. I wonder if they realize mine — especially when I read their statuses on Facebook declaring X is a homophobe at 8:58 p.m., and X hates faggots at 9:21 p.m."

Pastor John Hagee apologizes for anti-Catholic statements. McCain calls the action "laudable." What about his anti-gay statements? Oh yea, nonsense.

Joaquin Phoenix recording an album.

California high school teacher inadvertently displays gay porn to class during Adobe Photoshop demonstration: "The incident happened during a project in a computer graphic arts class Monday morning, according to several students. The impression was the image was accidentally projected during a lesson on how to use Adobe Photoshop. As the image remained on the screen four to five seconds, several students say it sent the teacher scrambling to quickly take it off the screen."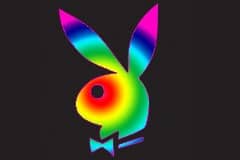 Playboy to enter gay market with cable VOD channel: "Playboy plans to initially offer Time Warner Cable subscribers 20 hours of gay male programming. The service is slated to begin operating next month. Although the Playboy brand has been linked with heterosexual men's entertainment since its magazine's first issue in 1953, the company now describes itself more generally as "valuing sexiness and style" and is seeking more ways to diversify and boost its revenue."

Girls love gay male porn.

NYT features Barney Frank's best one-liners: "So, apparently, same-sex marriage is the V8 juice of America."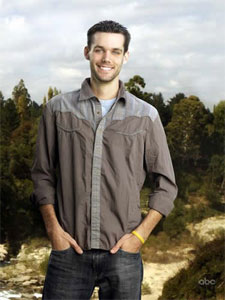 Meet The Mole's gay competitor, 25-year-old restaurant manager Bobby.

Sean Penn heads up Cannes Film Festival jury.

Michael Moore making sequel to Fahrenheit 9/11: "Sequel will pick up where "Fahrenheit 9/11″ left off. In the time since, Bush's popularity has plummeted, while the Iraq war continues and the economy falters."

STUDY: Music influences perception of wine. "Heavy rock music like Jimi Hendrix or The Rolling Stones is a good accompaniment to a Cabernet Sauvignon, while opera buffs might prefer a 2006 Syrah, said the study by psychologists at a British university. The research, in collaboration with a Chilean wine producer, indicates that different types of music stimulate different parts of the brain, and prime us to taste wines in a corresponding way. For example when a powerful piece of music such as Carmina Burana is heard, a Cabernet Sauvignon is perceived as being 60 per cent more powerful, rich and robust than when no music is heard."

Gay Peace Corps. volunteer on being gay and in Mozambique.

The story behind news anchor Sue Simmons' "what the fuck" outburst: "Maybe that will teach Chuck to stop reading things on his computer monitor and start paying attention to Sue. It looked like a spat between two people who have worked together for so long that they know each other's rhythms a little too well. And, of course, they have worked together, for ages — or at least since 1980. There was Chuck Scarborough, reading something on a computer screen embedded in the desk and not listening to his co-anchor, Sue Simmons. So she let him have it in what sounded like mock derision."