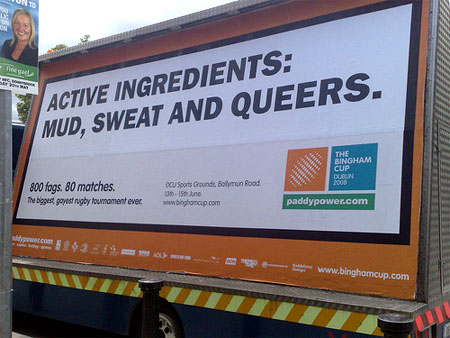 An advertisement for the Bingham Cup (via flickr user dufspix) which begins tomorrow in Dublin, Ireland.
The BBC reports: "The Bingham Cup is in its fourth year and is being hosted this time by Dublin-based rugby team, the Emerald Warriors. Organisers hope the tournament will promote rugby as an all-inclusive sport which everyone can play, regardless of sexuality. 'People when the hear the word gay and rugby in a sentence they tend to react, there is an immediate 'those two things don't belong together',' said organiser Nick Costello."
The city's 25th gay pride festival also begins tonight and is set to last for 10 days.