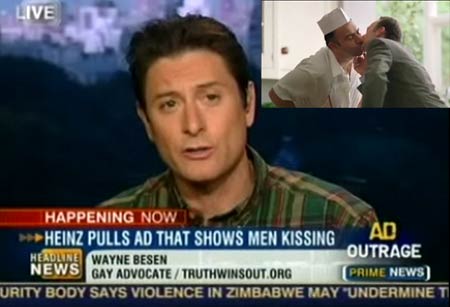 As of this posting, 6,346 people had signed the petition to reinstate the Heinz Deli Mayo ad.
Yesterday, the UK gay rights group Stonewall launched a boycott of Heinz products.
Truth Wins Out's Wayne Besen and the American Family Association's Randy Sharp debated the ad on CNN's Headline News. Dan Hill, a business marketing analyst, chimed in as well.
Watch it, AFTER THE JUMP…