British MEP and former EastEnders actor Michael Cashman under fire for giving his boyfriend £30,000 secretary job.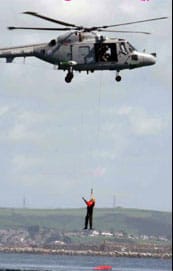 Wet Willie: Prince of Wales gets royal dunking.

REPORT: Madonna hires Paul McCartney's lawyer for divorce from Guy Ritchie.

Canadian pastor censored and fined for anti-gay letters: "A former pastor will appeal a human rights ruling that orders an apology and the payment of thousands of dollars in fines for an anti-gay letter published in a central Alberta newspaper. The Alberta Human Rights Commission issued a written order on May 30 stating that Stephen Boissoin and the Concerned Christian Coalition must pay former Red Deer school teacher Darren Lund $5,000 in damages."

Mass dolphin death on Madagascar beach.

The story of the first Mrs. John McCain isn't pretty: "My marriage ended because John McCain didn't want to be 40, he wanted to be 25. You know that happens…it just does."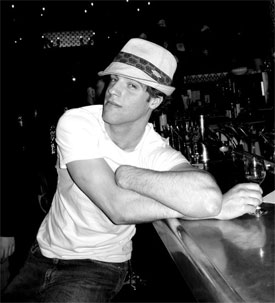 Kyle Hausman was locked in a Williamsburg, Brooklyn bar all night long. Here's his story, and here's the pre-story: "The hours melted away. Four a.m. approached, closing time, so Ms. Misagal tallied the night's receipts as a worker cleaned up. Mr. Hausmann was milling about with the last stragglers. Then, around 4:30, he went into a bathroom. And for reasons that are unclear even to him, he stayed in there for quite a while."

Same-sex relationships more egalitarian: "When I look at what's happening in California, I think there's a lot to be learned to explore how human beings relate to one another. How people care for each other, how they share responsibility, power and authority — those are the key issues in relationships."

FAA says UFOs seen recently over San Jose recently were probably satellites reflecting the sun: "The appearance of at least two fast-moving shining objects in the weekend daytime sky over San Jose has local residents wondering if they were UFOs. Bob Lochridge, a local resident who recorded the objects, said they streaked across the skies. 'They appeared to be triangular pieces of metal,' he said. 'They were up very, very high. I couldn't see them without the camera.'"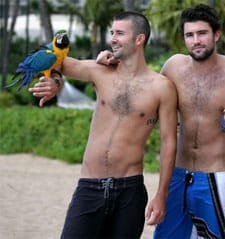 Brody Jenner looking for a "bromance" in new reality series that will feature hot tub eliminations. That's his real "bro" by the way.

The Bachelorette: here's the only thing worth watching it for.

Federal appeals court upholds dismissal of "Don't Ask, Don't Tell" lawsuit: "A federal appeals court has upheld a lower court's dismissal of a lawsuit filed by 12 gay and lesbian veterans who had challenged the military's 'don't ask, don't tell' policy. The plaintiffs had all been discharged under the policy, instituted by Congress. 1st U.S. Circuit Court of Appeals Judge Jeffrey Howard said in the decision issued Monday that while some people may question the wisdom of the policy, the court had to defer to congressional decision making."

Amy Winehouse's racist song and subsequent apology – video.