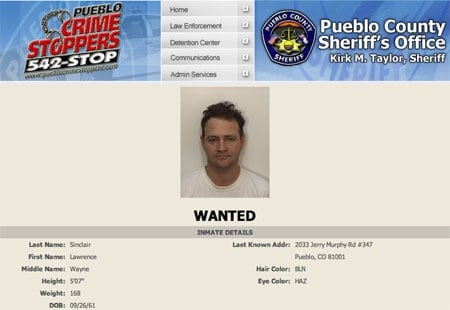 Earlier today I posted about a press conference that Larry Sinclair was holding at the National Press Club in Washington D.C. as well as his prior criminal record, which had been unearthed by the website Politico.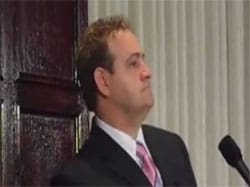 At the end of today's press conference, some of which I've posted AFTER THE JUMP, Sinclair apparently rushed out of the room without taking any more questions. Turns out, the police were there to arrest him:
"Sinclair was arrested by DC Police after 2 US Marshalls showed up and presented a warrant from the State of Delaware for Sinclair's arrest. Montgomery Blair Sibley, who's had his law license suspended by the District of Columbia and Florida, and who was previously Sinclair's attorney, reviewed the warrant and then Sinclair was led away.] Speculation is that the arrest stemmed from a Delaware warrant, although there is also an outstanding felony warrant out for Sinclair from the Pueblo County (CO) Sheriff's Department."
More at Reason, DailyKos, and Politico.
And AmericaBlog wonders if there is a McCain connection?
A clip of the press conference, AFTER THE JUMP…
For those of you who aren't familiar with where Sinclair's 15 minutes got its start, here's the original video.
Previously
Criminal with Seedy Obama Claims Takes Stage in D.C. [tr]
Obama-Accuser Larry Sinclair Claims Polygraph was Fixed [tr]
Deception Indicated in Larry Sinclair Polygraph Tests [tr]
Right Wing Readying Scandal Attack Against Democrats? [tr]
Gay Limo-Riding YouTube Loser Posts Slanderous Obama Smear [tr]