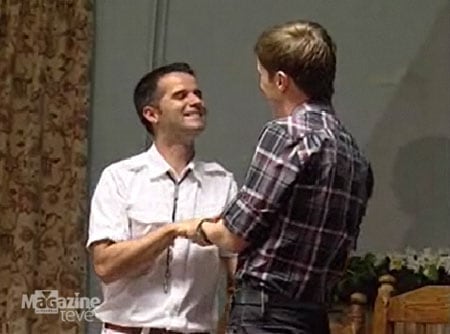 Francisco Maroto, the mayor of Campillo de Ranas, a tiny village 78 miles (125 km) northeast of Madrid, has made his town famous by making it a magnet for weddings, both gay and straight.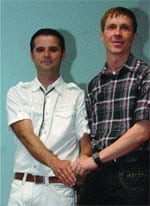 Wrote TIME in 2007: "When the gay-marriage law was passed, Maroto saw an opportunity, deciding to turn his community into a sort of Iberian Las Vegas, albeit one with stacked-stone houses and black slate roofs. 'Some mayors were saying they wouldn't marry gays. I said I would,' Maroto recounts. When Campillo's justice of the peace resigned in protest, Maroto, who took advantage of Spain's new law in 2005, turned the post over to his husband."
Hwoever, he apparently wasn't yet married to Enrique Rodriguez, the "husband" TIME mentions, though they have been together for 14 years. That happened this past weekend.
Watch a clip of the proceedings, AFTER THE JUMP…