Is Bush blocking Obama speech at Berlin's Brandenburg Gate?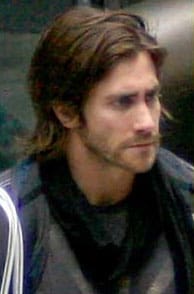 Jake gets a mane.

No brainer: Guess what they're working on a sequel for…

Not a surprise: Tanzania to oppose ordination of women and gay bishops in Anglican church.

Same-sex Wisconsin couples who marry in California could face prison if they return to their home state: "When Dick Myers heard that California was going to start issuing marriage licenses to same-sex couples, he and his partner of nearly 13 years considered traveling there to get married. That is until Myers and his partner, Steve Brondino, learned of an obscure state law that makes it a crime for Wisconsin residents to enter into marriage in another state if the marriage would be prohibited here. The law imposes a penalty for those who enter into a marriage that's prohibited or declared void in Wisconsin of up to $10,000 and nine months in prison."

Focus on the Family inciting trans panic in Colorado.

Tacoma, Washington's county council refuses to go on record supporting gay pride event, spurs outcry by members: "I'm embarrassed. This is a sad, low day for the County Council, that we wouldn't give you a chance to celebrate who you are and stand against discrimination of all forms."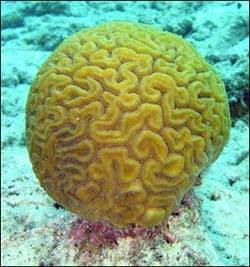 25% of the world's corals are facing extinction.

New York Governor Paterson to sign expanded domestic violence law: "The new law would make it possible for people in dating relationships, heterosexual or gay, to seek protection from abusers in family court. As it stands, New York has one of the narrowest domestic violence laws in the country, allowing for civil protection orders only against spouses or former spouses, blood relations or the other parent of an abused person's child."

Damn Yankees, with Cheyenne Jackson, Jane Krakowski, and Sean Hayes: a review.

From the secret diaries of Mario Testino: "Shooting in LA for an issue of V Man I'm editing. The theme is "extreme". I've tried to do it around the extremes of how a male gets perceived today, in the sense that there is ambiguity: sometimes the butcher a man is, the queenier he can be. And sometimes the most feminine men can be the most masculine. I'm influenced by so many different things, though. That's good if you're in the fashion business. Because things change so much. You can't say "I like colour" because the day after tomorrow black and white is in and you're out. And I don't want to be out. I need to work. It's my livelihood. So I'm adaptable."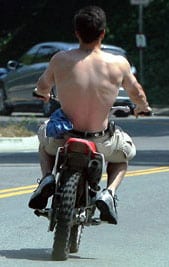 He's still a traffic-stopper.

Margaret Cho now performing wedding ceremonies: "Cho actually married two couples during the Bay Area's gay pride festivities, she announced last night at the opening of the Outfest film festival in downtown Los Angeles."

Tom Cruise as the Village People.

Gay Star Trek episode to be screened: "Last March, the team of fans behind Star Trek Phase II began producing 'Blood and Fire' a gay-themed script originally written for The Next Generation in 1988 by 'The Trouble With Tribbles' writer David Gerrold. The story would have included the franchise's first gay couple and dealt with a deadly disease that worked as an analogy to AIDS, but the episode never was filmed."

Ciccone tell-all: "When Sean Penn was married to his sister, he made Christopher cut his thumb and then cut his own and merged them to become blood brothers. Penn approached him years later and asked him if he had AIDS."