Big Brother, one of my summer guilty pleasures, is back for season 10 this Sunday at 8, and CBS has announced the cast. Among them is Steven Daigle, a 35-year-old gay cowboy from Texas who describes himself as unique, random, manipulative, and likable: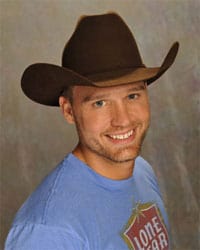 "Steven is a geographic consultant by day and a rodeo cowboy by night. He is a champion bull rider in the gay rodeo circuit. He attended the Sam Houston State University in Huntsville, TX as well as the University of North Texas in Denton. He earned a Bachelor's Degree in General Agriculture/Marketing and lists graduating from college as his proudest accomplishment. He also worked on a master's Degree in Applied Geography. In the past, he has hauled horses across the country, taken people on horseback riding treks in the Colorado Rockies and served as a camp director at a children's camp. Steven describes himself as spontaneous, outgoing and outrageous. He describes his perfect romantic partner as strong and masculine, financially secure and smart. His favorite activities are being outside with his dog, Payton, a one-eyed miniature Daschund, watching television and working out. His favorite television shows are 'Heroes,' 'Project Runway' and 'Nip/Tuck.' His hero is Chris LeDoux, a former rodeo cowboy who is now a country music star."
Here's a profile of Daigle from the International Gay Rodeo Association.
Also among the players is a 22-year-old bodybuilder named Jessie who seems more than eager to show off: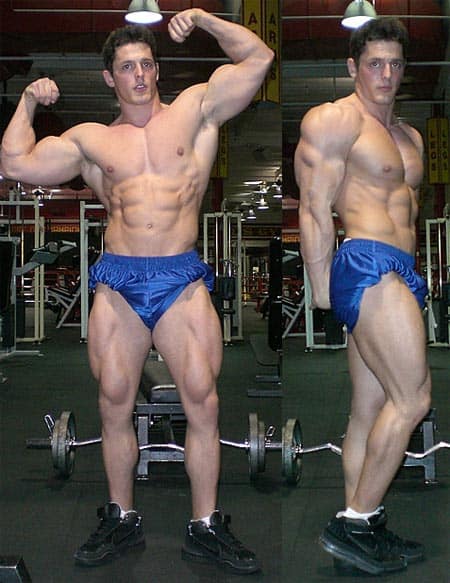 (more photos of Jessie at GuyTVBlog)
Also among the cast is a 75-year-old retiree from Texas.
Watch two clips introducing the house and the housemates, AFTER THE JUMP…