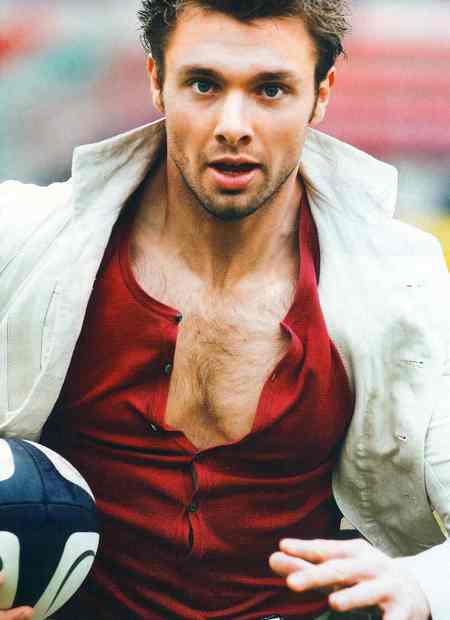 I'm all done filling in for Andy. I hope to be back in the future, and I hope some of you will visit me at Boy Culture from time to time. A big thanks to Andy and Michael for the opportunity.
You guys have been so great to me these past four days, here is a little present—from the June 25, 2008, issue of Italian Vanity Fair, "Fashion Rugby" is a shoot by Giampaolo Vimercati featuring some of his country's sexiest rugby stars modeling (aka running like animals on a rugby field) alongside model Omahyra.
Happy 4th to those of you who celebrate it, and enjoy the rest of the rugby guys AFTER THE JUMP.