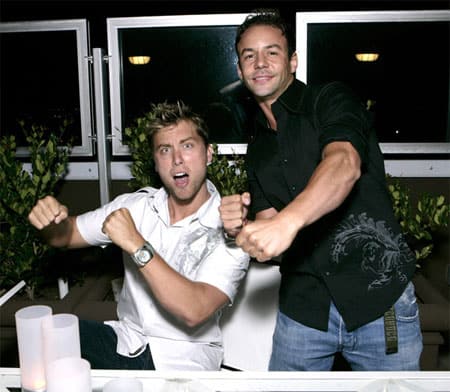 Lance Bass has a new trainer boyfriend. Should the relationship endure, they may have some things to work out down the road.
Via Page Six: "Leal, who is Italian but was born and raised in Brazil, married US citizen Jessica Gannon nine years ago – and never got a divorce. The two separated three years ago, due to what Gannon told us through a rep were 'irreconcilable differences.' She added, 'We continue to love each other. He was, is and always will be my best friend.' One pal of Bass and Leal told us the news will be no shock to Bass because 'Lance and Sebastian are very open with each other and have no secrets.' A rep for Bass, who contacted Leal as well, declined to comment."
According to some, however, Leal wasn't married for heterosexual reasons.