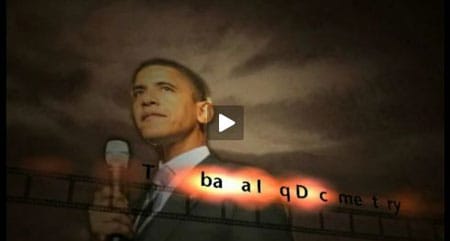 Is it just an accident that the order in which the letters to John McCain's "The Obama Iraq Documentary" seems to subliminally make a reference to al Qaeda?
That's what some are wondering.
McCain's 8-minute video, which debuted on Thursday, attempts to try and show Obama's shifting positions on Iraq.
Watch it, AFTER THE JUMP…
In other news, McCain had another geographically-challenged moment this morning on Good Morning America, warning of hard struggles ahead in Afghanistan, "particularly given the situation on the Iraq-Pakistan border." Unfortunately, Iraq and Pakistan have no common border.