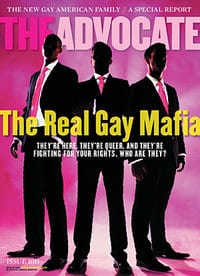 A service modeled after Netflix is about to potentially revolutionize the magazine-publishing industry. According to CNBC "Media Money" columnist Julia Boorstin:
"Time Inc. has an answer to the Netflix generation—it's called Maghound and it launches in September. You pay a monthly fee and can mitch and max [sic] subscriptions from a range of titles. It seems like a great way to try new magazines or load up before a slew of plane trips—unlike regular magazine subscriptions you can cancel whenever you want and you aren't locked into the magazines you pick. You can get three titles for $3.95 per month, five for $7.95, and seven for $9.95. The company is expected to have 300 magazine titles participating by the launch, 400 by the end of the year."
I'm not sure how I feel about this, as a magazine editor myself. My initial thought is that it could be great in the short term, but I think my industry's real problem is that we have moved too heavily into the subscription model in the U.S. Most publishers deliver magazines at cost or less; magazines have become devalued. The newsstand model is a more effective way to keep magazines' values up. Until print disappears entirely…
Of course, the newsstand model does not benefit gay publications, which may not find welcome shelves in many areas. And magazine distribution in America needs an overhaul, too—currently, distributors squeeze a prohibitive amount of cash out of publishers, and you're happy to sell 30% of your run. The waste is obscene.
Would you try a service like Maghound?
If you're interested in publishing matters, I recommend you send a subscribe e-mail to bosacks@aol.com to receive informative updates on all things related to that industry.