Unhealthy. Nearly 40% of gay men do not disclose their sexual orientation to their doctors: "The survey found a striking distinction: While 78 percent of the men who had sex with men and identified themselves as homosexual said they had discussed their sexuality with their doctors, none of the men who had sex with men but identified themselves as bisexual had told their doctors."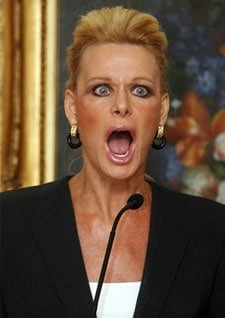 Tricia Walsh-Smith: making a name for marriage.

Drive to ban gays as adoptive or foster parents falls short of signatures, gets 30 day extension of deadline: "Supporters need 61,794 signatures to get the measure on the ballot. Secretary of State Charlie Daniels' office certified that 57,888 of the signatures the group submitted in were valid and came from registered voters. Cox said about 4.5 percent of the signatures the group turned in were disqualified because of errors by notaries. Of the remaining signatures, 91.3 percent were valid, he said."

Trans man Thomas Beatie sold his baby photos to People for $300,000.

Bahamas: Could teen charged with murder be linked to gay serial killings?

Tribute: Lifetime to air 10-hour Estelle Getty marathon.

Michigan to consider expanded hate crimes law: "Michigan's hate crime law would expand to include intimidation of gays and lesbians and people with disabilities, and would make hanging a noose or burning a cross on someone else's property specific crimes, under changes urged by civil rights groups today. Those changes will be put on a fast track in the House next month, said Rep. Paul Condino, D-Southfield, chairman of the House Judiciary Committee. He said he would introduce a bill today to strengthen the state's ethnic intimidation law."

Cape Cod Jury rules against Boston DJ Barry Scott in Provincetown police excessive force case: "Scott was arrested July 14 after police broke up a private birthday party he was DJ-ing after alleged noise complaints. In the process, Scott claims that officers smashed him against the side of a house and repeatedly kicked him. In the subsequent months, he and his supporters have been vocal critics of the actions of the Provincetown police department. Prior to today's ruling, he has appeared in court 15 times on the charges." Scott plans to appeal.

Indian Prince Manvendra Singh Gohil to be guest of honor at Stockholm Pride: "I am honoured to be invited as one of the opening speakers for StockholmPride. Especially since I live in a country where LGBT issues continue to be ridiculously taboo, no matter how universally practiced."

Christopher Ciccone to the New York Observer on the publication of his Madonna tell-all: "…it was like a giant fucking orgasm. Therapy I already had; this was pure sex."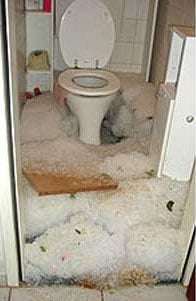 Hailstones blast man off toilet in Austria.

A look at Batman's gay past…

Pump up the volume: Brangelina twins conceived in vitro.

As session end looms, Massachusetts House has yet to take up repeal of 1913 marriage law.

Hartlepool: Police appeal for witnesses after UK gay bash.

Josh Brolin makes first appearance after bar brawl: "[I'm] sorry. I'm kind of in a bad predicament right now."

British man awarded £22,000 in damages over Facebook profile that suggested he was gay: "Grant Raphael created a false profile of his former schoolfriend Matthew Firscht on the social networking site with his name and date of birth. He wrongly stated that Mr Firscht was signed up to gay groups, had lied to avoid paying loans and was 'looking for whatever I can get' in his relationship profile. Mr Raphael, a freelance cameraman, had said the entry had been created by party gate-crashers at his flat. Awarding Mr Firscht and his company £22,000 in damages, a High Court judge yesterday ruled that the defence had been 'built on lies'. It is believed to be the first successful defamation and privacy law case involving Facebook in the UK. Judge Richard Parkes QC said that Mr Raphael was liable for the internet entries and had lied about the posts."