The NYT on the potential repeal of the 1913 Massachusetts marriage law.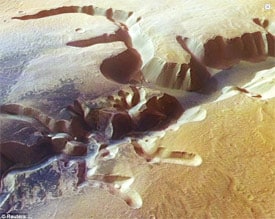 The Martian landscape revealed…

Cristiano Ronaldo hits L.A. on crutches and doesn't waste any time snubbing Paris Hilton.

Ron Paul's openly gay campaign chair dies of pneumonia at 49, without health insurance: "Snyder, who served as Paul's campaign chair, died of pneumonia on June 26 after being hospitalized for about two months and after running up medical bills exceeding $400,000, according to friends and family members, who said he did not have health insurance."

A Mamma-Mia cheat sheet.

Moscow authorities ban gay picket of Iranian embassy set for July 19: "About 30 people were due to take part, Moscow gay pride parade organizer Nikolay Alexeyev told the Interfax-Religion. He said the application was submitted last Friday in strict compliance with Russian laws, but the prefecture retorted it could not guarantee the security of those taking part in the picket. 'This is a flagrant violation of the Russian constitution and laws on public actions,' Alexeyev said."

Will the knowledge that Banksy may be bourgeois make his works less valuable?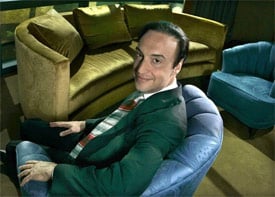 The L.A. Times profiles Paul Colichman and his growing "gay media empire": "Five years ago, Colichman and his business partner launched Here, television's only premium gay cable network. Now, with an eye toward building their empire, they recently made a $6.5-million deal to buy the popular news magazine the Advocate, style monthly Out and other sister publications. Colichman, who also owns the gay entertainment Internet portal GayWired.com, plans to expand the online presence of his new publications once the acquisition closes. 'People say, 'Why would you buy a print publication when you're really in the television business?" said Colichman. 'But our point of view is that everything is cross-platformed now — we are in the content business, and to generate profit you need to be everywhere.'"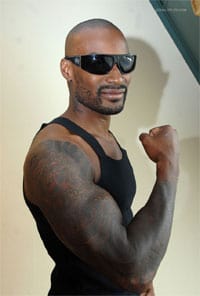 Tyson shows off his tatts.

Broadway's Wicked coming to the big screen.

Chris Evans to answer questions at San Diego's Comic-Con.

First openly gay leader of a national labor union elected: "New York based United Federation of Teachers President Randi Weingarten has been elected to succeed Edward McElroy as President of the American Federation of Teachers…Weingarten served for 10 years as UFT head and under her tenure she negotiated a 43 percent increase in educator salaries and helped organize 28,000 home childcare workers."

Andy Dick in sex and drugs arrest.

North Carolina Family Policy Council supports bullying of LGBT kids in schools…

Pew Poll: 28% say gay marriage will affect their vote. "As it did in October 2004, gay marriage ranks lowest in importance among 16 campaign issues for the average U.S. voter; overall, 28% say gay marriage will be very important to their vote, down slightly from 32% in 2004. Far more Republicans than Democrats (19 points) rate gay marriage as very important. White evangelical Protestants (49%) place the most importance on the issue. Currently, 49% of the public opposes allowing gay and lesbian couples to marry legally, while 38% support gay marriage."