A UK tribunal has ruled in favor of a registrar who argued that performing a same-sex civil partnership violated her rights as an orthodox Christian.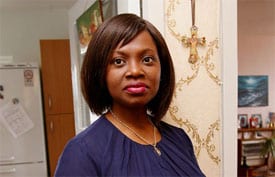 Islington Council had reportedly given Lillian Ladele an ultimatum — perform same-sex marriages or risk her £31,000-a-year job as a registrar: "When she said she could not reconcile her faith with the union of gay men and women, she was treated like a 'pariah' and the council showed no respect for her rights as a Christian, the tribunal found."
Said the panel: "Islington Council rightly considered the importance of the right of the gay community not to be discriminated against but did not consider the right of Miss Ladele as a member of a religious group. It decided that the service it provided was secular and that the rights of the lesbian, gay, bisexual and transsexual community must be protected. In so acting, Islington Council took no notice of the rights of Miss Ladele by virtue of her orthodox Christian beliefs."
Islington is Britain's third most popular borough for same-sex civil partnerships. There were no details on the payout Ladele will receive in accordance with the decision.