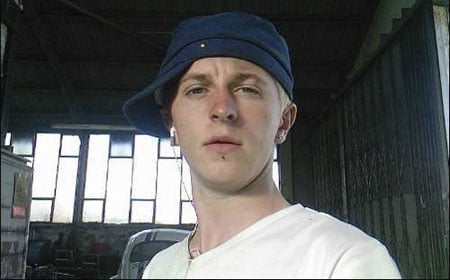 UK teen Michael Causer has died after a homophobic attack by three other youths in late July. Causer survived for eight days before dying in the hospital:
"Eighteen-year-old Michael Causer's family were at his bedside when he died at Walton neurology centre on Saturday. He was being treated for serious injuries suffered in the attack in Tarbock Road, Huyton, at 11am on Friday, July 25. Michael was found by paramedics lying still in a pool of blood. He was taken to Whiston hospital where, last weekend, doctors performed emergency surgery in an attempt to stem the swelling on his brain. Two men James O'Connor 19, of Reeds Road and Gavin Alker 19, of Woolfall Crescent, both Huyton, have alread appeared in court and been bailed on charges of assault with the intent to cause grievous bodily harm. The ECHO understands police will be looking to upgrade the charge to murder. A third man, Christopher Douglas, 19, of Page Moss Avenue, Huyton, has also appeared before Knowsley magistrates charged with witness intimidation in connection with the attack."
A vigil in the teen's honor is being planned: "A march along Tarbock Road has been suggested in a fortnight, once the local authorities have been informed. The city council's first openly gay councillor, Steve Radford, said the Lesbian Gay Bisexual Forum will discuss the idea at the Quaker Meeting House this Wednesday. Meanwhile, gay clubs in Liverpool played Michael's favourite song on Saturday night and read messages of condolence to his family."
A Facebook page has also been set up in Causer's memory.