Bush renews hunt to capture Bin Laden before November election.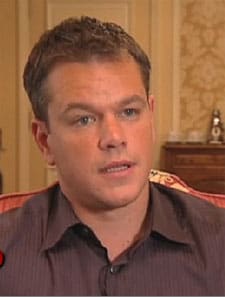 Matt Damon: Sarah Palin pick is "like a really bad Disney movie."

Man claims to have eaten 23,000 Big Macs since 1972 — VIDEO.

Payoff: Alaska National Guard to Lieutenant General Craig Campbell receives promotion from Palin after going from critical to complimentary of her experience as governor. The Next Cheney?

Episcopal bishops of San Francisco and Los Angeles to oppose ban on same-sex marriage: "The Right Rev. Marc Handley Andrus, Episcopal bishop of California, and the Right Rev. J. Jon Bruno, Episcopal bishop of Los Angeles, are scheduled to join other faith leaders and gay couples Wednesday in speaking out against Proposition 8. The measure, which would amend the state constitution to limit marriage to unions between a man and woman, is also being opposed by individual churches and clergy through a group called California Faith for Equality. Their work is designed to counter the huge organizational and financial push the amendment is receiving from leaders of the Roman Catholic and Mormon faiths."

Drag queen dies during performance: "Chip Doran (a.k.a. Ilene Alloverya) was 55 years old – a retiree and former Dallasite who relocated to Austin and drove to Dallas for the Labor Day weekend fundraiser."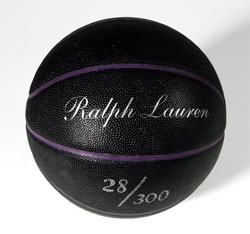 Ralph Lauren has put his name on a set of limited-edition balls: "Sales of the balls benefit the LeBron James Family Foundation (which, among other initiatives, supports fitness programs for kids). But unless your name is, say, Jay-Z, Andy Roddick, or Charlie Rose, you're not going to be able to buy it—the balls were produced for an invite-only shopping event at the Polo Mansion tonight."

South Africa sees first gay divorce.

Elbow wins Mercury Music Prize: "The five-piece group took the £20,000 award with their fourth album, The Seldom Seen Kid. The judges called it 'an epic rock record – triumphant, heartbreaking, unerringly melodic and life-affirming'. This year's 12-strong shortlist was dominated by glamorous young females, including R&B star Estelle and 19-year-old singer-songwriter Adele, and established acts such as Radiohead and Robert Plant."

Kylie Minogue says she'd have gone gay for Tallulah Bankhead.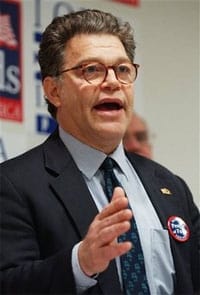 Al Franken wins Democratic primary in Minnesota race for U.S. Senate.

Marijuana shows promise in fighting superbugs: "…researchers tested five major marijuana ingredients termed cannabinoids on different strains of methicillin-resistant Staphylococcus aureus (MRSA), a "superbug" increasingly resistant to antibiotics. All five substances showed potent germ-killing activity against these drug-resistant strains, as did some synthetic non-natural cannabinoids, they say. The scientists also showed that these substances appear to kill bacteria by different mechanisms than conventional antibiotics, making them more likely to avoid bacterial resistance, the scientists note."

Chris Evans is the pits.

Maryland Court of Appeals strikes gender identity ballot referendum that would have repealed law forbidding discrimination.

Elton John scraps Lily Allen collaboration after onstage tiff: "The pair, who hosted the awards together, exchanged insults and slurs, culminating in Elton telling Lily he could 'snort her under the table'. Elton now says the spat has put him off collaborating with the 'Smile' singer. 'I was thinking about asking her to tour with me and maybe even do a duet. Obviously that won't be happening,' he told the Metro."

Choir in Fiji distraught at having to perform at a wedding demonstration where a female stood in for the groom, thus making it look like it was a gay wedding.