GLAAD: LGBT representations on network television to double this year. "GLAAD's 13th annual "Where We Are On TV" report shows that LGBT representations will account for 2.6% of all scripted series regular characters on the 2008-2009 broadcast television schedule, up from 1.4% in 2005, 1.3% in 2006, and 1.1% in 2007. In contrast, the number of LGBT series regular characters found on scripted programming on mainstream cable networks has decreased since last year's analysis, from 40 to 32."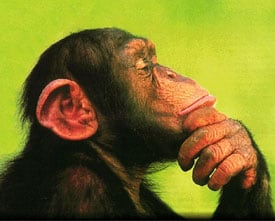 STUDY: Chimps can recognize friends from the rear. "Primatologists [at] the Yerkes National Primate Research Centre at Emory University..tested how well six adult chimpanzees could link pictures of various chimpanzee behinds, either male or female, with photos of individual chimp faces. But the chimps succeeded only if the faces were of chimps they knew. This suggests, the researchers say, that the chimps weren't simply detecting generic visual cues in the faces that would link them to the behind in question. Rather, it seems that the chimps must be capable of what psychologists call 'whole body' integration."

Lindsay Lohan discusses relationship with Samantha Ronson for first time.

McCain was for the New York Times before he was against it.

T-Mobile launches first Google Android phone.

Oliver Stone talks W.

Federal judge orders Cheney to preserve records: "The decision by U.S. District Judge Colleen Kollar-Kotelly is a setback for the Bush administration in its effort to promote a narrow definition of materials that must be safeguarded under by the Presidential Records Act. The Bush administration's legal position 'heightens the court's concern' that some records may not be preserved, said the judge."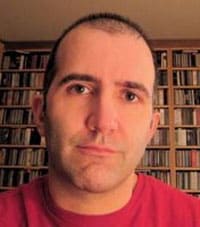 New Yorker music critic Alex Ross wins MacArthur Foundation Genius Grant.

Milo Ventimiglia shares USO tour pictures.

Gay man with HIV bashed in Brighton UK: "There was a man outside being rowdy and shouting obscenities at the women inside and passing in the street. When I left I rounded the corner and the man and his friend ran up behind me, punched me to the floor and then battered me. If they had kicked me in the left side of my head they would have probably killed me because I had metal clips fitted after a brain haemorrhage in 1996."

New Zealand Parliament dedicates 'Rainbow Room' in honor of LGBT kiwis and their contributions to society.

Iran sets death sentence for gay man arrested three years ago at the age of 16.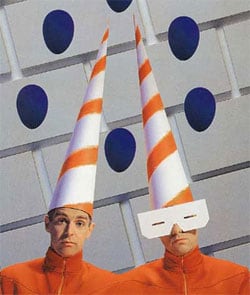 A Very nostalgic look at the Pet Shop Boys.

A storage bin fire in Provincetown's west end rattles nerves: "A rash of deliberately set and unsolved fires, which began nearly a year ago, has largely quieted down. At least 19 arsons, with varying degrees of property damage, struck the town beginning Oct. 17, 2007, according to state and local records."

David Blaine hangs out with Kelly Ripa.

Jason Mraz is dope.

Correction: London nightlife: G-A-Y merges with Heaven.

Is America's red/blue divide based in physiology? "Alford and his colleagues studied a group of 46 adult participants with strong political beliefs. Those individuals with 'measurably lower physical sensitivities to sudden noises and threatening visual images were more likely to support foreign aid, liberal immigration policies, pacifism and gun control, whereas individuals displaying measurably higher physiological reactions to those same stimuli were more likely to favor defense spending, capital punishment, patriotism and the Iraq War,' the authors wrote."