Baltimore police probe shooting of gay man as possible hate crime: "Police spokeswoman Officer Nicole Monroe says the shooting occurred shortly after midnight Monday in the 600 block of Howard Street. A gay couple was walking on the street when a man on a bicycle approached one of the two men and engaged him in conversation. Monroe says the second man walked ahead several feet, heard what sounded like two gunshots and saw his companion was injured. The man with the bike fled on foot, then returned for his bicycle and left the scene."

Michelle Obama pens Advocate op-ed: "The World As it Should Be."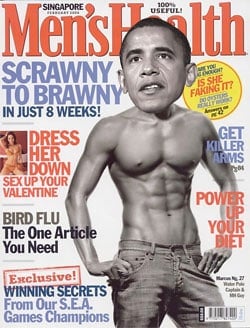 Obama to pose for cover of Men's Health.

Blindsided Claymates apoplectic over Clay Aiken's coming out: "please tell me I'm not the only one who is shocked beyond belief! I feel numb I'm so upset. This can't be real!! How can you guys say this won't change anything? This changes EVERYTHING. I don't even know what to think right now"

Lobbying firm of Rick Davis, McCain's campaign manager, remains on the payroll of Freddie Mac. McCain attacks story but does not deny.

Was Condoleezza Rice passed up for VP because of her sexuality?: "It was the persistent rumors about her sexuality that ultimately killed her chances and removed her from the list…In Washington circles, it's just assumed Rice is gay and nobody really cares. But in the glare of the media spotlight, those rumors were bound to get magnified a thousandfold and the mainstream media would have had an excuse to reveal the facts that would have caused conniption fits among the Republican base."

Log Cabin Republican slams "wacky left bloggers" for outing McCain chief of staff Mark Buse.


The San Francisco Bay Guardian profiles Kink.com's takeover of the San Francisco Armory.

Fundie Peter LaBarbera makes annual trip to San Francisco's Folsom Street Fair to confront Mayor Gavin Newsom.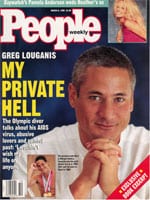 A look back at "coming out" covers.

NYT David Pogue looks at the T-Mobile G-1 running Google Android.

Madonna tour towels seized in Montenegro: "The Queen Of Pop travels with 300 expensive designer towels for her and her dancers to use when they come off stage. But officials in Montenegro confiscated the lot because they were suspicious about the number she was taking into the country. A source said: 'The customs people had never come across that kind of volume of towels for personal use before, or the cost given for them. People in Montenegro just aren't used to spending that much on a towel.'"

Drew Barrymore inserting herself between rumored gay Gossip Girl co-stars.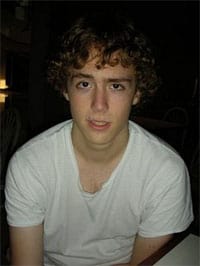 Bad boys: The Sarah Palin email hacker and the Britney Spears single leaker.

Brad Pitt forced into hideous yellow terrycloth get-up!

Latifah: Hairspray sequel still in the works.

PETA urges Ben & Jerry's to switch from cow milk to human breast milk: "PETA's request comes in the wake of news reports that a Swiss restaurant owner will begin purchasing breast milk from nursing mothers and substituting breast milk for 75 percent of the cow's milk in the food he serves."

Scott Pomfret, author of gay erotica and a lector at a Boston Catholic church, loses the latter job over new book: "Pomfret's latest book, a sarcastic memoir titled 'Since My Last Confession,' proved too much for the friars, many of whom were interviewed by Pomfret as he wrote the book. The book suggests that some local clergy, who are given fictional names, are sexually active, and is mocking toward Cardinal Sean P. O'Malley, the archbishop of Boston."