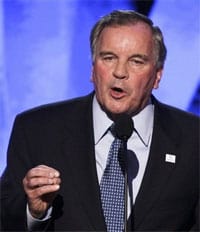 Mayor Richard Daley spoke out about plans for an LGBT high school in Chicago. A vote on the school was delayed earlier this week until late November.
Daley noted that the School for Social Justice Pride would "unduly segregate" the students, the Chicago Tribune reports: "You have to look at whether or not you isolate or segregate the children…A holistic approach has always been to have children of all different, you know, backgrounds and everything in schools. When you start isolating children, you say only 50 percent here or 40 percent here…we start doing that, you're going to start isolating and segregating people."
A final vote on the school is to be held November 19th.