Judy Shepard's message on the 10th anniversary of Matthew's death: no progress.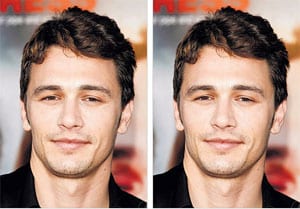 Computer proclaims James Franco essentially perfect.

Truth or Cheetos: Preview of new documentary on Britney Spears. "I sit there and I'll look back and I'm like: I'm a smart person. What the hell was I thinking?"

Lebanese-Croatian TV producer and writer, based in Beirut: Anti-gay attacks abound in Croatia.

Jennifer Lopez to sue The Daily Beast over Kevin Sessums' article about her nervous breakdown?

Socialist ex-Spanish trade minister under fire for homophobic comments: "Javier Gómez-Navarro said mothers of gay children wanted to see them out of the house…Gómez-Navarro, who is currently President of the High Council of Chambers of Commerce, has said that the mothers of homosexuals want their children to be diplomats so as not to have them at home. He said mothers of other children in Spain wanted to see them become lawyers."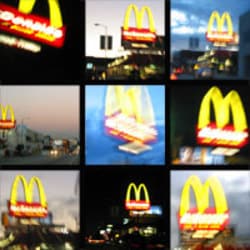 American Family Association ends McDonald's boycott following executive's resignation: "The conservative Christian group had been calling for Richard Ellis, formerly McDonald's vice president of U.S. communications, to step down from the board of the National Gay and Lesbian Chamber of Commerce. Ellis recently left his U.S. post and returned to an executive position in McDonald's Canadian operation, McDonald's officials said. Because Ellis is based in Canada and the gay and lesbian chamber is a U.S. association, Ellis resigned from its board, said Bill Whitman, a McDonald's spokesman…The American Family Association also said McDonald's notified it that the restaurant giant has no plans to renew its membership in the chamber when it expires at the end of the year."

Plan for gay high school in Chicago unveiled: "The Pride Campus of Social Justice High School would be open to all students citywide but would provide a safe, 'gay-friendly' atmosphere to combat the high bullying, dropout and depression rate many LGBTQ students experience nationwide, advocates say."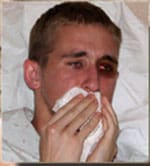 Gay adult film actor Mason Wyler says he was gang-raped by a Captain in the U.S. Army (site NSFW).

Paul Broussard: 17 years after gay man's murder in Houston, only one of 10 defendants remains in prison.

STUDY: Global economy losing more money from disappearance of forests than the banking crisis. "It puts the annual cost of forest loss at between $2 trillion and $5 trillion. The figure comes from adding the value of the various services that forests perform, such as providing clean water and absorbing carbon dioxide. Speaking to BBC News on the fringes of the congress, study leader Pavan Sukhdev emphasised that the cost of natural decline dwarfs losses on the financial markets. 'It's not only greater but it's also continuous, it's been happening every year, year after year,' he told BBC News."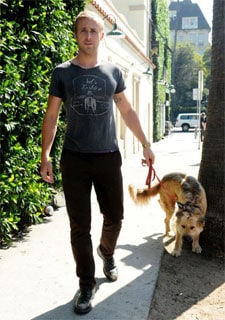 Ryan Gosling takes the pooch for a walk.

Danny Cipriani is just as hot with clothes.

Russian officials ban gay rights demonstrations in the city of Tambov: "Local officials said they had received numerous letters and phone calls from townspeople, urging them to forbid the demonstrations as an offense to the city's traditions, Interfax news agency reported."

Mysterious DNA strands have resisted evolution over eons.

Nuts: Stem cells from testicles seen as possible alternative to embryos: "The new type of stem cells could be useful for growing personalized replacement tissues, according to a study in Thursday's issue of the journal Nature. But because of their source, their highest promise would apply to only half the world's population: men. Embryonic stem cells can give rise to virtually any tissue in the body and scientists believe they may offer treatments for diseases like Parkinson's and diabetes and for spinal cord injuries. The testicular cells avoid the ethical dilemma of embryonic stem cells, which are harvested in a process that destroys the embryos."

Same-sex couple wins right to adopt in Brazil.

Sarah Palin refuses to issue Alaskan proclamation for National Coming Out Day.