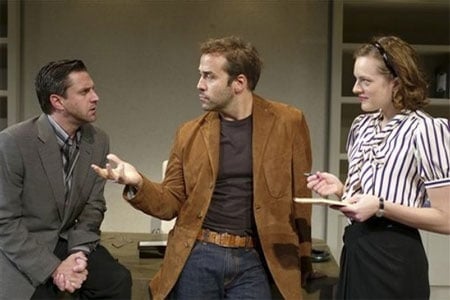 Earlier this week I saw a preview of the revival of Speed the Plow with Jeremy Piven, Raul Esparza, and Elisabeth Moss. While It thought it was a sharp production, I'll leave the review of it up to our theatre man Kevin Sessums.
What I wanted to note, however, was some language in the play which would not have resonated in 1988, when the show originally debuted.
Three times, if I remember correctly, Piven or Esparza use the word "maverick" and each time the audience burst out laughing, as if the most hilarious thing had just been said.
John McCain has made this word a national joke (or at least one funny to NY theatre audiences).
Which makes this photo all the more amusing: