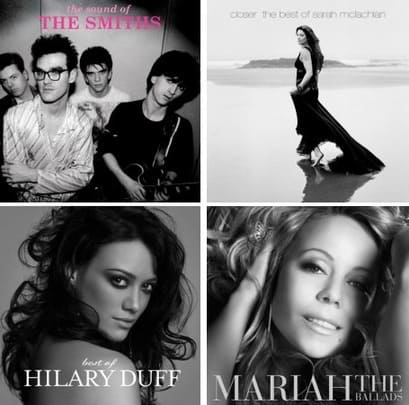 Robbie Daw presents a weekly pop music update here on Towleroad! Robbie runs his own site called Chart Rigger.
Holiday season typically sees a slew of "greatest hits" and "best ofs" released by record labels. This year is certainly no exception. By January compilations from the following will have been released: Christina Aguilera, The Smiths, Celine Dion, Hilary Duff, Enrique Iglesias, Anastacia, Sarah McLachlan, Dave Koz, Mariah Carey, Goo Goo Dolls, Rascal Flatts, Celtic Woman, Jump5 and Boyzone, as well as a Best Of Bond theme collection and a 10-disc Motown box set.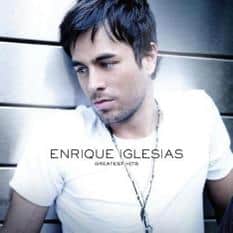 And, sure, in the case of Duff, Iglesias and McLachlan, an artist will usually contribute two new songs if they're actually participating in the label's decision to put the collection out. But in the case of Mariah's The Ballads, not only is nothing new included, but thanks to this being slapped together by her previous label Sony, there aren't even selections from her last three albums.
A Mariah Carey ballads compilation with no "We Belong Together"? Hmmm.
Of course, in the digital age, how necessary is a greatest hits set anyway? On the one hand, fans of a band or singer probably own all the tracks already—and can whip up a better playlist in three minutes than any corporate exec could after undergoing five setlist determining marketing meetings. But then there are always newer generations of fans to consider; ones who don't already own every album, single, European B-side and unreleased Sarah McLachlan rarity.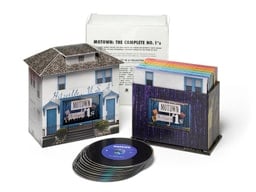 At any rate, two to consider:

The Smiths, The Sound Of The Smiths: Both Morrissey and Johnny Marr were involved in the song selection and mastering. The single disc edition contains all the singles, while the "Deluxe" edition has a second disc of rarer tunes (on American shores, at least) like "Wonderful Woman," "Jeane," "I Keep Mine Hidden" and "Money Changes Everything." Also included are live versions of "London," "Handsome Devil" and "What's The World." (November 11)
Motown: The Complete No. 1's: This 10-disc box set is arranged chronologically and goes all the way from the Miracle's "Shop Around" (1961) to Erykah Badu's "Bag Lady" (2000). There are 191 tracks total, and the title is apparently justified by grabbing #1 singles from every major international chart and genre. Incidentally, January marks Motown's 50th anniversary. (December 9)

A few music clips for the week:
1. Sam Taylor-Wood, "I'm In Love With A German Film Star": The London-based contemporary artist pairs up with her pals the Pet Shop Boys for a cover of the Passions' lone hit.
2. Take That, "Greatest Day": Shot in L.A., this is the official video—unlike the audio-only clip I posted two weeks ago—for the lead single off the four-piece's upcoming U.K. album The Circus.
3. T.I. featuring Rihanna, "Live Your Life": Recently became Rihanna's fifth chart-topping single in two years.
4. Hilary Duff, "Reach Out": One of two new songs off her upcoming Best Of…
P!nk's fifth album Funhouse, featuring her #1-charting hit "So What," and production from Max Martin, Danja, Billy Man and Tony Kanal.
Lady GaGa's debut The Fame, which was already released in many countries throughout August and September.
The Cure's thirteenth studio album, 4:13 Dream, containing 13 tracks.
Snow Patrol's A Hundred Million Suns.
New singles from David Archuleta ("Angels"), Usher ("Hush"), Sam Taylor-Wood & Pet Shop Boys ("I'm In Love With A German Film Star") and Taylor Swift ("You're Not Sorry").