This morning I got an update from the "no on Prop 8" campaign. Based on their donation link tracking, TOWLEROAD readers have given a total of $77,643.00 !!!!
While that number amazes me, unfortunately, there are still 6 crucial days left in this battle. According to Geoff Kors of Equality California, unless the "No on Prop 8" campaign raises $3 million in the next three days we will likely lose because of a surge in funding from the other side.
And you can make your voice heard with a contribution, or an increase in what you've already given, by donating HERE.
This Saturday, several ultra-right-wing religious groups will be gathering 70,000 evangelicals together in San Diego at Qualcomm Stadium for 'The Call' — a mega-church event that will mobilize thousands of out-of-state
volunteers to get out the vote in California. This is the craziness we're up against. The Courage Campaign is looking to match them volunteer-for volunteer. ign up here to volunteer.
You may be tired of hearing about the battle against Proposition 8, but here's why it's still important: "With Democrat Barack Obama favored to win the White House race in California, the state's biggest election day battle is shaping up to be a referendum seeking to ban gay marriage." And the implications nationally could not be greater.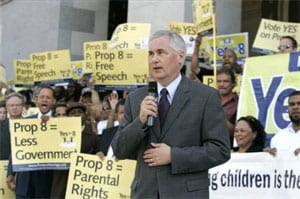 State Senator Tom McClintock spoke at a rally for 'Yes on 8' yesterday at the Capitol in Sacramento that drew 300 people. You may remember that last week McClintock said, "Lincoln asked, 'If you call a tail a leg, how many legs has a dog? The answer is four. Calling a tail a leg doesn't make it one. And calling a homosexual partnership a marriage doesn't make it one."
Here's a list of editorial boards across the state of California which have rejected Proposition 8.
A blogging campaign called Write to Marry Day has engaged nearly 300 bloggers to spread the word about "No on Prop 8" today. You can see them all here.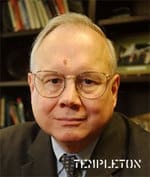 Californians Against Hate sent an update this morning highlighting the largest donors to the "Yes on 8" campaign. They include Bryn Mawr, Pennsylvania's John Templeton, chairman of the John M. Templeton Foundation, based in West Conshohocken. He and his wife have contributed $1 million to help pass the anti-gay ballot measure.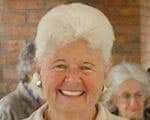 Another big donor to "Yes on 8" is Elsa Prince Broekhuizen of Holland, Michigan. This old bigot gave $450,000 so gays will not be able to marry in California: "In 2004, Broekhuizen was the top West Michigan contributor to Michigan's anti-gay marriage amendment, adding $75,000 to the cause. Broekhuizen, 75, is mother to Betsy DeVos, the former state GOP chair who is married to 2006 GOP gubernatorial candidate Dick DeVos, and Erik Prince, founder of private security firm Blackwater Worldwide. She is the widow of the late Holland industrialist Edgar Prince and has remarried."
To the right wing in California, this is the election issue since there's no way McCain will be winning in the state. If this disgusting piece of video, doesn't cause you to want to donate, I don't know anything that will. Talk about the exploitation of children.
Fuel has been added to the fire behind the 'Yes on 8' campaign by a Bay Area elementary school teacher who asked her pupils to sign pledge cards promising not to use anti-gay slurs: "ProtectMarriage.com, the coalition of social and religious conservative groups sponsoring Proposition 8, offered the episode at Faith Ringgold Elementary School in Hayward as proof for its claim that the measure is needed to prevent public schools from discussing gay unions with students. 'Since the words 'between a man and a woman' have been taken out of the California laws, it has created a can opener for gay activists to take this kind of curriculum into our elementary schools—not 9th grade, not 12th grade, but kindergarten,' said campaign spokeswoman Sonya Eddings Brown." Of course, Proposition 8 has nothing to do with teaching in schools, but the religious right wing, as you know, will do anything to twist the truth.
The "No on Prop 8" campaign will begin airing these two independently-produced ads as part of the campaign.
And you can keep the message airing with a contribution, or an increase in what you've already given, by donating HERE.