Singer and pianist Michael Feinstein married Terrence Flannery, his partner of 11 years, on Friday in Los Angeles.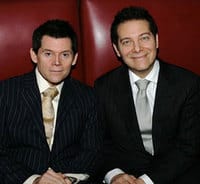 Broadway World reported: "The wedding ceremony, which is to be officiated by close friend Judge Judy Scheindlin, will take place on the couple's estate in Los Angeles. Feinstein and Flannery will celebrate their nuptials with 115 of their close friends, including Warren Beatty, Annette Bening, David Hyde Pierce, Doris Roberts, Joan Collins and Henry Winkler. There will also be special performances by Liza Minnelli and Barry Manilow in honor of the couple's special day. In spite of the much opposed Proposition 8, the initiative measure currently on the 2008 California General Election ballot entitled 'Eliminates Right of Same-Sex Couples to Marry,' the couple firmly believes that their blessed union will be legally recognized as long as they both shall live."
Last month, Feinstein released his 24th album.
And here (via joe) is a photo of the divas on hand: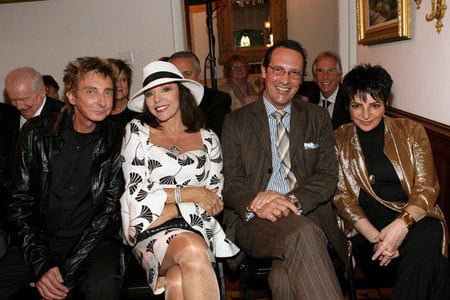 One more AFTER THE JUMP…