Connecticut same-sex couples celebrate new status.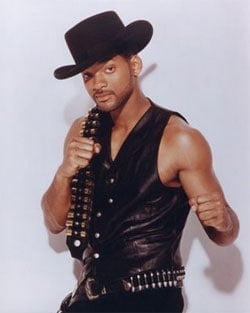 Did Will Smith enlist the services of a notorious Hollywood Madame to meet men?

Liza Minnelli returning to Broadway in December: "She will be accompanied by pianist-musical supervisor Billy Stritch, a 12-piece orchestra and four dancer-singers. The show will feature some of Minnelli's best-known songs, particularly numbers such as 'Cabaret,' 'Maybe This Time' and 'New York, New York,' all written by John Kander and Fred Ebb."

Climate change faster and more extreme than feared.

Bitter: Guy says sex with Madonna like "cuddling up to a piece of gristle."

Sullivan: Obama should produce ad opposing Prop 8. "This is a core test of whether gay Americans should back Obama as enthusiastically as they have in the last month. If he does not stand up for gay couples now, why should we believe he will when he is in office? And if black Americans are the critical bloc that helps kill civil rights for gays, that will not help deepen Obama's governing coalition. It could tear it apart."

AETNA to link Gay and Lesbian Medical Association Provider Directory to its online doctor resource.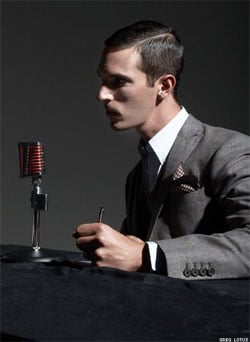 OUT announces first name in annual Out 100: NPR's Ari Shapiro.

British man stabbed to death in homophobic attack in public toilet, court hears: "Jeff Akers, 50, of Wallington, south London, died in hospital after he staggered from the toilet in Walton-on-Thames with the 8in knife in his back. Jobless Mark Malone, 30, of Clement Road, Walton-on-Thames, a married man who went fishing nearby, denies murder."

Delhi High Court objects to government's argument that homosexuality is a disease: "Show us one report which says that it is a disease. A WHO paper says that it is not a disease but you are describing it as a disease. It is an accepted fact that it is a main vehicle that causes (AIDS) disease but it is not a disease itself."

New British UFO files released: "The captain of the Alitalia airliner shouted "Look out" to his co-pilot at the sight of a brown missile-shaped object shooting past them overhead. Civil Aviation Authority and military investigations could not explain the 1991 incident near Lydd in Kent. The unsolved close encounter features in UFO-related military documents made available by the National Archives."

Underwear model Justin Gaston gone wild!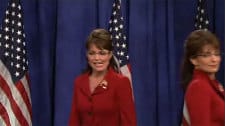 Sarah Palin uses the alias "Tina" when she checks into hotels.

California rabbi sees surge in weddings: "At the beginning of May, Edwards, the rabbi of the Beth Chayim Chadashim synagogue in Los Angeles' Fairfax district, had a single wedding on her calendar. Then the California Supreme Court struck down the state's ban on same-sex marriage in mid-May. Between mid-June, when gay couples could legally begin marrying, and the first weekend of November, she will have performed more than 40 weddings. All but one are same-sex unions."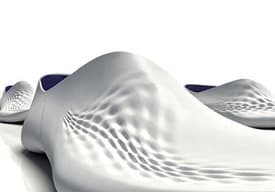 Architect Zaha Hadid collaborating with Lacoste on limited edition footwear.

NYT says not enough has been disclosed about candidates' health.

Anti-gay hate crimes surge in Scotland: "The picture of rocketing hate crime is in stark contrast to claims that Scotland is becoming more cosmopolitan and diverse. In Strathclyde, reported incidents of homophobic crime have soared from just 50 cases three years ago to 216 this year. In Lothian and Borders, crimes against people because of their sexual orientation – including assault and vandalism – jumped by more than 60 per cent, from 45 in 2005 to 76 this year. Crimes against lesbian, gay, bisexual and transgender (LGBT) people rose in Central Scotland from just five three years ago to 16 this year."