The Human Rights Campaign has released its annual scorecard, measuring support for equality in the 110th Congress.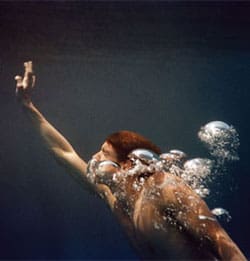 Michael Phelps to get his own reality show?

Backstage war on The View over Elisabeth Hasselbeck's pro-McCain T-shirt: "If you do that again I will burn you down."

Researcher: HIV can lie dormant in a single cell.

Diddy goes "Black on Black" for L'Uomo Vogue.

After uproar over Roger Ebert's review of gay indie film Tru Loved (because he wrote it after only watching 8 minutes of it), Ebert goes back and reviews the whole thing: "A good number of my blog commenters pointed out that I picked on a small indie film. They are right, and I wish I hadn't. I discuss this in the new blog entry posted today, 'Definitely read me second!' Here I want to observe that it's a miracle any film gets made. Millions of tiny pieces have to come together. It takes courage and resolve to pull it off, especially on a limited budget. Stewart Wade, the writer and director of 'Tru Loved,' has achieved that miracle. Attention must be paid."

Filming to commence on Big Gay Musical.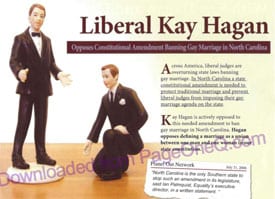 Anti-gay offensive launched against North Carolina Democratic Senate candidate Kay Hagan by NC Republican Party: "A new mailer in support of incumbent Sen. Elizabeth Dole claims that Hagan's agenda, with the help of 'liberal judges,' will be to advance a 'radical homosexual agenda' which includes same-sex marriage, removing 'Under God' from the Pledge of Allegiance, and forcing the Boy Scouts to accept gay and atheist troop leaders."

Sean Hayes and Anne Hathaway hold secret reading, may be headed to Broadway in a revival of Promises, Promises: "Craig Zadan and Neil Meron opened the reading by introducing their producing partners John Gore and Beth Williams (Broadway Across America) and Harvey and Bob Weinstein. Assuming the show moves forward, this will be Zadan and Meron's Broadway producing debut after making the hit movies of Chicago and Hairspray. The production will also be a re-teaming with the infamous Weinsteins after they all worked together on Chicago during the Miramax days…We're told that Hayes and Hathaway stunned the audience with their performances (both singing and acting) and that they garnered many huge and consistent laughs throughout–as well as a few tears."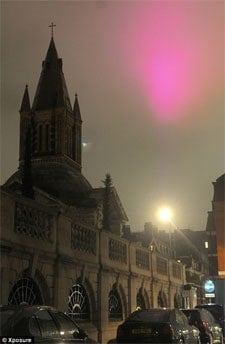 Tabloid: Pink cloud baffles Londoners.

UFOs over Turkey!

Yeti footprints!

Ugliness on the set of Ugly Betty.

Gay former Vallejo Councilman Gary Cloutier talks to high school students a year after his failed mayoral bid: "Cloutier, who delved into local politics in 1999, said he's always embraced his sexual orientation in office, but said that never defined him as a politician. He also criticized the media for paying too much attention during the mayoral campaign to his gay identity and Davis' race. The contest was often framed by some news media as a first for Vallejo no matter what – either the city would get its first openly gay mayor or first African-American mayor."

Lucas Grabeel's character in High School Musical 3 still coded gay.

Sex education to be made compulsory in primary and secondary schools in the UK: "Children will learn about body parts and the fact that animals reproduce from the age of five, puberty and intercourse from the age of seven and contraception and abortion from the age of 11. Schools will not be allowed to opt out of the rules but the government is promising separate guidance to faith schools, which could find elements of the new curriculum at odds with their spiritual beliefs. The schools minister, Jim Knight, said they would still have to teach the curriculum – which includes contraception, abortion and homosexuality – but will separately be allowed to continue to teach religious beliefs about sex."