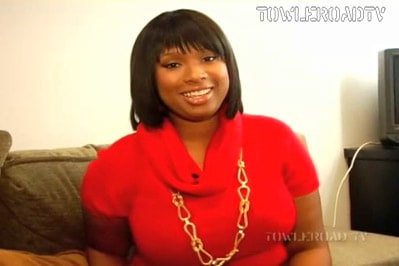 Towleroad TV correspondents Josh Helmin and Josh Koll recently sat down for a brief chat with Oscar-winning actress and singer Jennifer Hudson, who released her self-titled debut album last week.
Hudson talked about an interview last year in which her remarks about gay marriage were misconstrued: "A lot of times you do interviews and everybody's not a fan. They want to turn things around and display you in a certain way. It broke my heart because I don't feel that way at all. It hurt to see me being misrepresented in that way."
Asked if she'd be there to support one of her gay friends at a marriage in California, Hudson replied: "I'll be singin!"
She also talks about whether she'll be making a return for the Sex and the City sequel.
Watch it, AFTER THE JUMP…
Previously on TowleroadTV
Towleroad TV: Augusten Burroughs at Home in Massachusetts [tr]
Mario Lopez on A Chorus Line, His New Book, and Gay Fans [tr]
Christopher Rice on Death Threats and His New Thriller Blind Fall [tr]
You can find Josh & Josh at Josh & Josh are Rich and Famous.