Company to offer service sequencing an individual's complete genetic make-up for $5,000.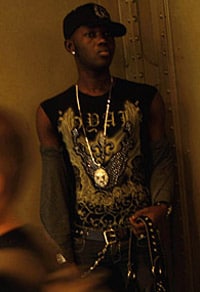 Senegalese entertainer who was forced from his country after appearing in magazine photos of a 'gay wedding', has found refuge in New York: "I'm fabulous. I feel good."
Orlando to become first central Florida city to offer benefits to partners of gay employees: "Orlando city commissioners are expected to approve the plan on Monday. There are currently 18 Orlando city employees who would benefit from the measure, which would cost the city about $37,000. 'It's going to be a good thing. It shows we're progressive. It will help us attract good people. Benefits are an important package if you're going to work for government, and this will help us compete with other government agencies,' Orlando City Commissioner Patty Sheehan said."
He Bopped: Robert Downey Jr. on his former compulsions…"I was a compulsive, serial masturbator, but it was the best thing I could have been. I utilized that organ and rode it for everything it was worth."
Columbia International University in South Carolina warns Soulforce they'll be arrested should they try to enter campus today.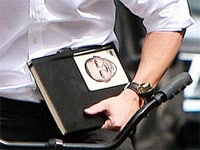 Brad Pitt shows his support for Obama.
Report reveals that lesbian soldier Ciara Durkin, who died under 'mysterious circumstances' at an Afghan airbase, took her own life, and sent text messages before she did it: "According to the report, Ms Durkin was found lying against shipping containers behind the chapel. It found that she shot herself in the head while sitting on the ground, leaning back against the containers. Just before she died, text messages were sent from her phone to a friend saying she was going to take her own life. The report does not draw any conclusions as to why the soldier took her own life, but sworn statements from fellow soldiers on the base suggest she was dealing with a range of stressful issues."
Madonna Sticky & Sweet Tour arrives in the U.S.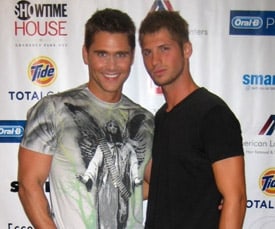 Signing smack: Project Runway's Jack Mackenroth's thoughts on New York fashion week: "I know some of the designers from other seasons were talking smack about the Project Runway finalists and all their families were right in front of them. I was hanging out with Martin Ritchie, the deaf model on Janice Dickinson's Modeling agency and we were signing that the Rock and Republic collection was terribly boring so anyone who new sign language within eye view may have 'overheard' us."
Hillary Clinton steps in for Joe Biden at HRC dinner in Washington D.C.…"[McCain's] not a maverick. He's a mimic." HRC statement on death of Biden's mother-in-law.
O.J. Simpson guilty on 12 charges in robbery-kidnapping case.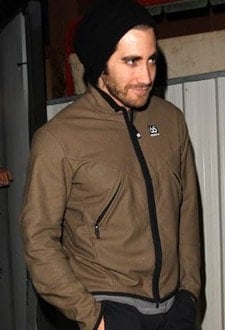 Jake Gyllenhaal goes solo in London.
John Barrowman just wants a little respect.
Rolling Stone eviscerates McCain: "In its broad strokes, McCain's life story is oddly similar to that of the current occupant of the White House. John Sidney McCain III and George Walker Bush both represent the third generation of American dynasties. Both were born into positions of privilege against which they rebelled into mediocrity. Both developed an uncanny social intelligence that allowed them to skate by with a minimum of mental exertion. Both struggled with booze and loutish behavior. At each step, with the aid of their fathers' powerful friends, both failed upward."
British MP once caught up in internet underwear scandal appointed Deputy Leader of the Commons.
Edmund White on his new biography of Rimbaud, and Rimbaud's relationship with Paul Verlaine: "I think it's quite clear that Rimbaud was the top in the relationship, and I think that's something that straight people don't usually grasp very well. They often see the younger boy as being a sort of stand-in for a girl—maybe that comes out of the classical Greek model. But this idea of a tyrannical younger boy frightening and controlling an older married man is something that people who are gay and who've lived in gay life recognize as a possible variation of that situation."
Ugandan government promises strengthening of anti-gay laws.