London gets World Gay Pride in 2012.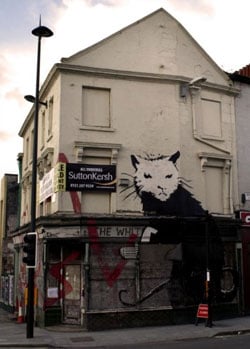 Bidding frenzy breaks out over British pub adorned with Banksy rat.

Markey-Musgrave race in Colorado attracts big outside bucks: "Musgrave campaign manager Jason Thielman said much of the independent spending is driven by the incumbent's support of a constitutional amendment defining marriage as between a man and a woman. He said that's led wealthy gay-rights activists, particularly Denver philanthropist Tim Gill, to spend millions of dollars against her in the three most recent elections. 'The radical homosexual movement driven by Tim Gill hates Marilyn Musgrave, and they are willing to spend anything and everything to settle their vindictive agenda,' Thielman said."

McCain attack ad emphasizes "bLACKS". McCain surrogate bashes "the gay."

DNC responds to anti-gay mailing from Indiana Democratic statte senate candidate Andy Schemenaur. DNC: "While this flier is disappointing, it's a reminder that while we have made great progress to ensure equal rights and protections under the law for every American, clearly there is still more education that is needed even within our party."

Study of galaxies suggests we may live in a fractal universe.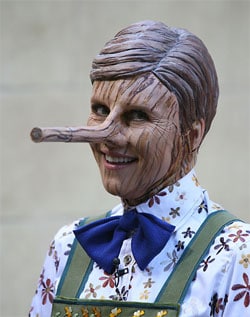 Meredith Vieira is a liar!

LOSER: Gay meth addict lawyer who caused scene on Southwest flight goes to jail. "Moody, now 44, groped and fondled a flight attendant then picked up a 7-year-old boy, hoisted him over his shoulders and proceeded down the aisle…According to the arrest affidavit, the incident began in Indianapolis when Moody boarded the plane with three friends and loudly asked, 'Where is the gay section?' He then proceeded to drink heavily from a liquor supply in his luggage. The flight attended said Moody groped his buttocks, back and abdomen and invited him to the lavatory to have sex."

U.S. expects message from Bin Laden before election?

Jason Statham takes it off for Transporter.

Two gay men arrested for kissing in Mexico: "Eric Schroeder, 22, and Jose Mendez, 35, were accused of committing "a moral misdeed" (una falta a la moral), jailed for 15 hours and fined 2,000 pesos ($148). Schroeder told the paper that on Oct. 10 the couple was "resolving some differences that we had" and, as they walked out of the house, 'there were a few hugs and a kiss out front.' At that point, police arrived, handcuffed them, then drove them around while they 'picked up more people who presumably had committed other crimes,' he said."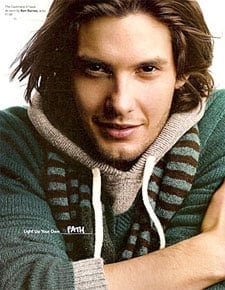 Ben Barnes falls into The Gap.

Lance Bass gets handled by Chelsea Handler.

Cowardly act: D.C. police officer finds anti-gay graffiti scrawled on his locker.

Madonna and A-Rod helicopter to secret rendezvous in the Hamptons.

OUT: Jesse Oxfeld on gay reporters on the campaign trail "It's a job that requires you to have some of the attributes of a loner — few commitments, an ability to pick up and disappear from your life — without having the personality of a loner. You have to be social enough and socially adroit enough to read people, talk to people, and get them to talk to you. 'Is it a total surprise to me, if I were to go and look at it analytically, that gay guys want to be political reporters, and might excel at it?' asks another reporter. 'No. Because to be a good political reporter you have to be interested in power and sophisticated in seeing where it works and how it shifts. And I buy into the theory that growing up as a kid who feels different, you get to be very sophisticated about where power is, just in your own experience. You feel outsiderish, and you have that critical perspective.'"