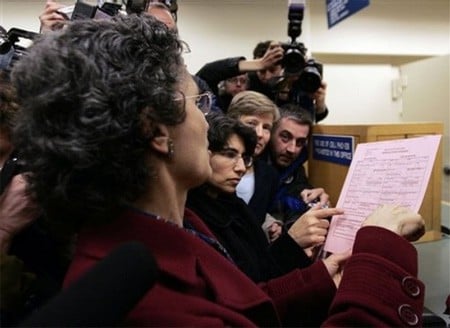 The final hearing finished this morning and gay couples can now be married in Connecticut:
"Connecticut on Wednesday became the second state to legalize gay marriage after a judge ruled that same-sex couples may pick up marriage license forms at town and city clerks' offices statewide. Many gay and lesbian couples were planning ceremonies later Wednesday. According to the state public health department, there have been 2,032 civil union licenses issued in Connecticut between Oct. 2005 and July 2008. The ruling Wednesday by New Haven Superior Court Judge Jonathan Silbert followed a historic decision by the Connecticut Supreme Court. The court ruled 4-3 on Oct. 10 that same-sex couples have the right to wed rather than accept a civil union law designed to give them the same rights as married couples."
As it should be across the nation.
Watch the CNN report, AFTER THE JUMP…