Suspect in murders of gay elderly men in Indianapolis arrested in California.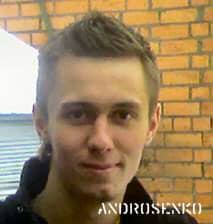 Leading gay activists in Belarus meet face-to-face with leaders of the far right in Minsk: "With the theme 'Do radical organizations have the right to exist', the seminar was organised by the Belarusian Helsinki Committee. 'It was very good that we and our opponents could see each other face to face and to talk,' commented Sergei Androsenko of the Belarusian Initiative for Sexual and Gender Equality."

Who did People name its sexiest man alive?

Seven gay officials named to Obama transition team: "Three of the seven gays named to the transition panels — businessman Fred P. Hochberg, former San Francisco Supervisor Roberta Achtenberg, and labor attorney Elaine Kaplan — held high-level positions in the Clinton administration. The Obama officials also named President Bush's former ambassador to Romania, Michael Guest, to a transition panel assigned to review issues pertaining to the State Department. Guest became the nation's second openly gay ambassador when Bush appointed him to the Romania post for a term lasting from 2001 to 2003." The others are Rick Stamberger, president and CEO of online publisher SmartBrief, Inc., Brad Kiley, of American Progress, and Thomas Soto, co-founder of Craton Equity Partners, a 'clean techonology' investment fund.

Follow his lead: Justin Timberlake debuts new track.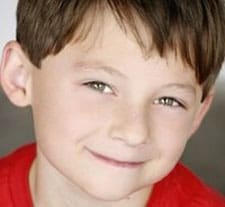 The kid behind Lil O'Reilly. And if you missed the video, one of them is here.

Dating site eHarmony to allow gay matchmaking in settlement deal: "The California-based company will begin providing same-sex matches under as part of a settlement with New Jersey's Civil Rights Division. Garden State resident Eric McKinley filed a complaint against the online matchmaker in 2005. Under terms of the settlement, the company can create a new or differently named Web site for same-sex singles. The company can also post a disclaimer saying its compatibility-based matching system was developed from research of married heterosexual couples. Neither the company nor its founder, Neil Clark Warren, admit any liability. In addition, eHarmony will pay the division $50,000 to cover administrative costs. It will pay McKinley $5,000 and give him a free one-year membership to its new service."

Madge gets $10 million for Louis Vuitton campaign.

"Meh" recognized as word by Collins English Dictionary. Meh.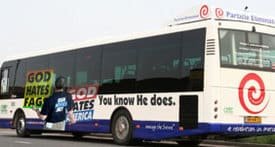 Westboro Baptist Church planning bus campaign in D.C.?

You'll never guess who's rockin' that pornstache now.

There's more to the story of Friday's incident in San Francisco's Castro district, in which a group of Christians were chased out of the neighborhood for trying to convert gays. Those Christians were part of Joel's Army, a group that demands that the United States be ruled by strict Biblical principles.

Boston radio station runs fake promo of anti-gay jokes mocking Gay Games potentially coming to Boston.

Britney and The Beatles featured in a few new mash-ups from DJ Earworm.