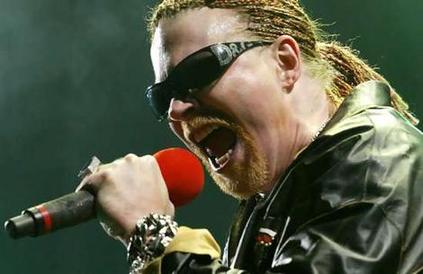 Robbie Daw presents a weekly pop music update here on Towleroad! Robbie runs his own site called Chart Rigger.
Last night the official Guns N' Roses MySpace page began streaming Chinese Democracy—an album, as we've been reminded at every opportunity by the media, that is 17 years in the making.
You can't help but think the soaring expectation for something "revolutionary" after the waiting period alone has set this album up for disappointment from the get-go.
So whether you're a fan, could never stand GNR or are just morbidly curious, here are some entertaining opinions from the web: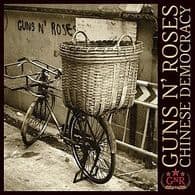 From EW.com: "And the verdict? Mixed! Gone is the Sunset Strip guitar grime of Appetite for Destruction, replaced by an army of ProTools-packing shredders, three "digital editors,' and a dude responsible for choral arrangements. This is unapologetically huge music, not fit for tiny iPod earbuds… We can't wait to hear what he does next — hopefully sometime before President Chelsea Clinton takes office in 2025."
NME reader whatawasteoftime: "17 years to make, 2 minutes to download off bittorrent, five minutes of laughing then one second to bin it. What a joke this album is…"
Stereogum reader try maturing: "If you're over 30 and didn't wear all-stars in high school, you will get a kick out of four or five of the songs. It sounds dated — and GNR should sound dated. It could have been a lot worse. And if you don't believe that you can hang yourself with your white belt."
London's Times Online: "Anyone looking for clues that may shed light on the gestation of Chinese Democracy would be well advised not to get their hopes up. While distant strings circle around a discourse of plunking ivory and elemental powerchords, the final song 'Prostitute' sees [Axl Rose] concede, 'It seemed like forever and a day,' before beseeching his audience to 'be kind, I've done all I should.'"
NME reader aphexbin: "Its utter shit. Ive heard it and can confirm its utter shit.Youll only like it if your a massive guns and roses fan and miss the sound of axls voice on record- which to be fair, was the only positive thing I can think to say about it."
AbsolutePunk.net user Sikbeat37: "…the guitar solos are sick, the orchestration in 'Madagascar' and 'Prostitute' is actually pretty cool, and songs like 'Better' and 'Riad N' The Bedouins' do well in reaching back to the classic GNR sound that made them famous."
Rolling Stone: "To him, the long march to Chinese Democracy was not about paranoia and control. It was about saying 'I won't' when everyone else insisted, 'You must.' You may debate whether any rock record is worth that extreme self-indulgence. Actually, the most rock & roll thing about Chinese Democracy is he doesn't care if you do.
Stereogum reader Ash: "I would rather listen to Third Eye Blind."

A FEW CLIPS FOR THE WEEK:
BEYONCE: "If I Were A Boy/Single Ladies/Crazy In Love" medley on Sunday's final episode of MTV's TRL
BRITNEY SPEARS: Recording "Womanizer," saying she married for the wrong reasons in MTV's For the Record.
TAKE THAT: U.K. Marks & Spencer's Christmas ad.
ALESHA DIXON: Music video for her current U.K. Top 10 hit, "The Boy Does Nothing."

THE WEEK'S NEW RELEASES: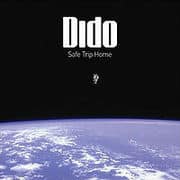 Beyonce's third solo album I Am…Sasha Fierce, containing the hits "If I Were A Boy" and "Single Ladies (Put A Ring On It)."
Dido's Safe Trip Home, her third LP overall, and first one in five years.
American Idol winner David Cook's self-titled debut.
New Zealand electropop/rock artist Ladyhawke's self-titled debut, now added to U.S. iTunes.
Nickelback's Dark Horse.
Simon Cowell's operatic quartet (read: classed-up boy band) Il Divo's The Promise.