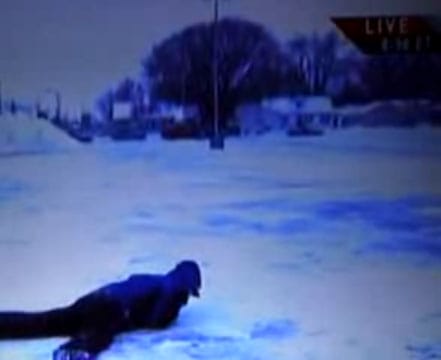 MSNBC's weather guy Mike Seidel took a nasty spill at Lambeau Field during the recent spell of wintry weather that covered the nation and it was all caught on camera. And of course it's a strange and slightly sick part of human nature that gets a twinge of amusement seeing someone fall on their ass.
If that offends you, then you shouldn't watch the video, AFTER THE JUMP…
I think Seidel may have taken 'fall and moan' lessons from the grape stomping lady, who is still perhaps the most famous YouTube spill-taker of all time.