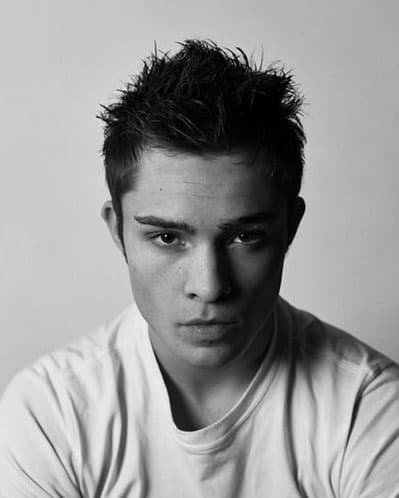 Gossip Girl Ed Westwick told UK celeb rag Reveal that he ran into David Beckham in a men's room but couldn't summon the courage to say hello:
"I was at this ball in New York that was so grand David Bowie was sitting at the next table and shook hands with George Clooney. Then I went to the toilet and there was David Beckham. I couldn't say anything, I just ran out. A friend tried to persuade me to say, 'Hello,' but I couldn't do it. It was ridiculous. But I had a Beckham shirt when I was a kid and he was the one I watched growing up. There have been a couple of times now that I've been in the same room as him, but I just can't go up to him. I can't do it."
Perhaps he should just take some lessons from Clooney and Pitt and try the old Idaho lawmaker handshake.
Related
Milan Footballer Marco Borriello Awaiting Beckham's Big Package [tr]