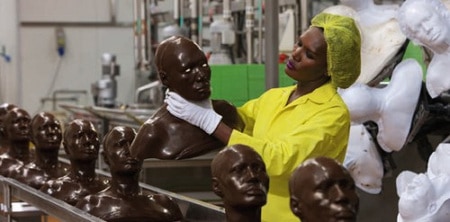 Grace Jones does quality control on her persona.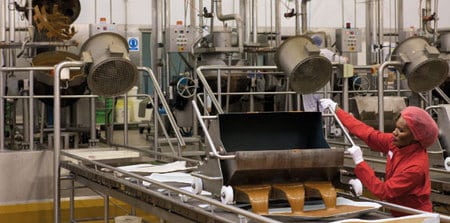 The cover of Hurricane and the album's accompanying photography, shot by Jonathan De Villiers, was art directed by Tom Hingston Studios at a chocolate factory in the UK. CR Blog shows the entire process.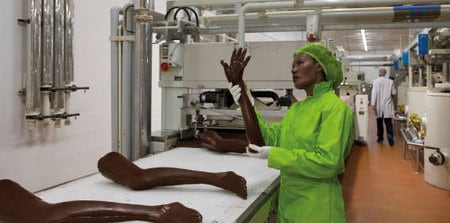 Said Hingston to the CR: "The original idea was to produce a set of images of Grace being mass-produced but with her being in control of the actual process. The crux of the idea is that she has ownership of her identity. We looked at a range of manufacturing processes, from car makers to pottery factories, but there was something about her being made of chocolate that had [the right] connotations."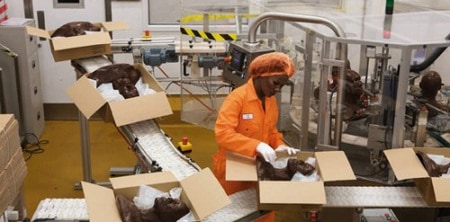 Adds Hingston: "It takes about 20 minutes for each mould to set, and for the head there are just two small holes for the nostrils. But Grace was up for it and her participation was key to the idea. Of course, we were working with someone who's used to being the muse or subject of such an unusual process."
More photos of the process at CR Blog.