Same-sex marriage battle brews in Maine.

Sioux City, Iowa considers resolution declaring opposition to same-sex marriage: "The motion, a mostly symbolic gesture, is on the council's agenda for Monday. Councilman Brent Hoffman, who supports the resolution, says it's important because it clarifies the council's position and directs city departments, boards and commissions to stay in line with that position. The resolution also asks for a statewide vote on whether gay marriage should be allowed."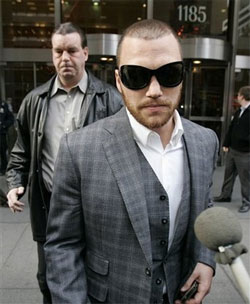 Dallas Stars axe hockey star/Vogue intern Sean Avery for sexist trash-talking.

Madonna takes spill on rainy stage in Rio.

Phoenix city council to consider Domestic Partner Registry on Wednesday: "Just a month after Arizona voters passed a constitutional ban on gay marriage, the state's largest city is poised to create a program that would grant hospital-visitation rights to unmarried gay or straight couples who live together."

Wolverine in HD.

Grassroots lobbying effort for gay cabinet member launched by Boston group: "Equal Rep is urging supporters to call or e-mail Obama's transition office Dec. 17-19 on behalf of labor activist Mary Beth Maxwell, founder of American Rights at Work, who is reported to be under consideration for labor secretary."


Federal judge denies dismissal of Gay Pride lawsuit against Birmingham Mayor Larry Langford: "The group, which sponsored the 20th Gay Pride Parade in Birmingham last summer, filed suit against Langford, saying he discriminated against them when he refused to allow city workers to hang Gay Pride Week banners on city property when other organizations, including sports events, cultural festivals and religious meetings, had banners displayed by city workers."

NYT: The Year in Ideas 2008.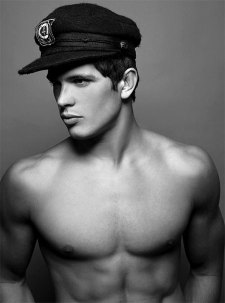 Just who is the hottest Brazilian of 2008?

Greenwich, Connecticut the state's "epicenter" for same-sex weddings.

New York to allow both names of same-sex couples to appear on child's birth certificate: "The decision, which echoes similar provisions in states that allow gay marriages or civil unions, is one of many changes since Gov. David Paterson ordered state agencies in May to respect out-of-state gay marriages. The state Health Department said Friday it had agreed to the change, which came after a lesbian couple who are expecting a baby filed a lawsuit. The change would apply statewide outside New York City, which is considering revamping its own birth certificate forms to accommodate same-sex couples."

Burglar claims he was held captive by a ghost for three days after he broke into a home.

Gay 'Town Hall' held in Salt Lake City: "The forum was a rare opportunity for virtually every gay rights group, from Equality Utah and the Log Cabin Republicans to the Queer People of Color Network, to collaborate and solicit new ideas. The top priority: Equality Utah's Common Ground initiative, a collection of six bills aimed at the 2009 legislative session that would enhance legal protections offered to LGBT Utahns."

Actor Scott Caan shows off the goods (NSFW)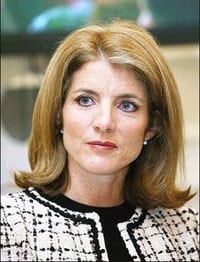 Caroline Kennedy to pursue Hillary Clinton's Senate seat: "The decision came after a series of deeply personal and political conversations, in which Ms. Kennedy, whom friends describe as unflashy but determined, wrestled with whether to give up what has been a lifetime of avoiding the spotlight. Ms. Kennedy will ask Gov. David A. Paterson of New York to consider her for the appointment, according to the person told of her decision. The governor was traveling to Utica today and could not immediately be reached for comment."

A new Survivor has been crowned.

Johnny Marr quashes latest Smiths reunion rumors: "The stories circulating about a Smiths reunion are, as usual, untrue."

South African man thrown off train by police officers who find him carrying a woman's handbag: "They asked me why (I was carrying it) and then said I was a woman without breasts. They also said I was a woman who shaves. They continued verbally abusing me, asking if they could 'buy' my services…When we reached Ellis Park station, the train stopped to pick up passengers. As it was pulling off, they opened the doors and pushed me out. I rolled three times, injuring my back."

Tom Cruise admits he was arrogant with Matt Lauer.