Unfortunately, although the police report that they have received some tips in the horrific brutal gang rape of a lesbian earlier this month in San Francisco's east bay town of Richmond, they have not been able to make any arrests.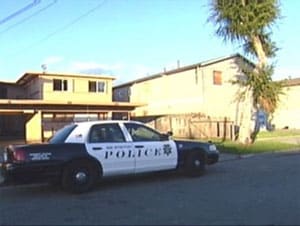 Publicity surrounding the story, however, has inspired so many calls from people wanting to help that Community Violence Solutions, a rape victim organization, has set up an account for the woman who was attacked where people can provide financial support.
"People wanting to contribute can send a check made out to Community Violence Solutions to 2101 Van Ness St., San Pablo, Calif., 94806. Donors should write 'Richmond Jane Doe' on the check in the memo space. Those donations will go toward helping the victim. 'We'll make sure 100 percent goes right to her,' [executive director Rhonda] James said," according to CBS5.
If you missed my post about the details of this despicable crime, read it and weep. Or watch the AP report, which I've posted again, AFTER THE JUMP>…
A reward has risen to $11,000 for information leading to the arrest of the four assailants.
Previously
Police Offer $10,000 Reward for Assailants in Lesbian Gang Rape [tr]
Four Sought in Gang Rape of Lesbian in San Francisco's East Bay [tr]