T.R. Knight to be discharged from Grey's Anatomy? Love life still going strong.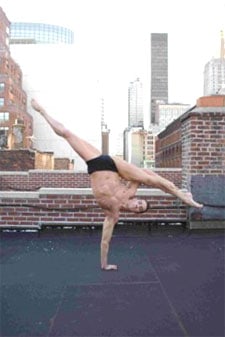 Clay Aiken has a new man, and he's bendable.

Newsweek Poll: Support grows for same-sex marriage. "Americans continue to find civil unions for gays and lesbians more palatable than full-fledged marriage. Fifty-five percent of respondents favored legally sanctioned unions or partnerships, while only 39 percent supported marriage rights. Both figures are notably higher than in 2004, when 40 percent backed the former and 33 percent approved of the latter. When it comes to according legal rights in specific areas to gays, the public is even more supportive." Poll PDF HERE.

Cleveland, Ohio votes 13-7 to create domestic partnership registry: "But several council members reported intense pressure from local pastors, who oppose domestic partner benefits on religious grounds. At one point Monday afternoon, a rattled Kevin Conwell, a co-sponsor of the legislation, seemed ready to change his position. 'I had more than 70 calls over the weekend,' Conwell said."

Supreme Court declines to hear Miller case: "The U.S. Supreme Court has let stand a ruling that Virginia must enforce a Vermont court order awarding child-visitation rights to a mother's former lesbian partner."

Lesbian and "ex-gay" former partner locked in custody battle for their daughter Isabella.

Gay Idaho man who shot and killed his partner has charges reduced from murder to involuntary manslaughter.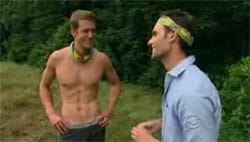 Survivor's Charlie Herschel on the crush he said producers built between him and fellow contestant Marcus: "Literally, every interview I had with a producer—every interview, even ones when he was gone, they would ask me, 'Do you have a crush on Marcus?' And in every interview, I would say, 'I do not have a crush on Marcus.' … I'm used to building a wall in my mind between me and people I cannot date; Marcus is a straight man, and it never even crossed my mind. I just don't go there when it's not a possibility."

Newsweek draws fire for article about Bible's pro-gay marriage stance.

Is Bush pushing through an eleventh-hour rule that would allow pharmacists to discriminate against gays?

Oprah mad at herself.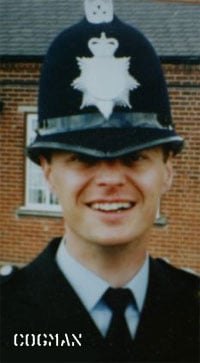 Boo-Hoo: Christian policeman who was sacked for his homophobia says the firing has 'devastated' his family. "In the service in general there is a feeling of fear. There is a definite bias against faith – any faith – if it takes a critical view of homosexual sex. The easy option for me would have been to keep quiet but when there is such prejudice towards one point of view, how can that be right? That doesn't sound like equality and diversity to me. I don't have any worries with what people do in their private lives – if they are gay, that's fine. I haven't gone after anyone maliciously.' Mr Cogman, backed by the Police Federation, is appealing against his sacking and is planning to take his force to an employment tribunal next year, funded by the Christian Legal Centre."

Guardian: UK defended right of Austria to discriminate against gays when it comes to partnership rights and unions.

Gay pop star Will Young says coming out lead to his smoking habit.

Joseph Kerekes pleads guilty in stabbing death of northeastern Pennsylvania porn producer Brian Kocis.

Gay group in Amsterdam planning 'Pink Christmas'. To feature manger with two Marys and two Josephs.

Remembering Randy Shilts.

Manila gay pride celebrations hit by first-ever anti-gay protests: "The local church community would never engage in this manner," said a local LGBT activist Ferdinand Buenviaje, alluding to the fact that despite its strength and influence the Church never resorted to such tactics here in the predominantly Roman Catholic Philippines. The presence of foreigners leading the anti-gay group highlights how more aggressive forms of resistance to the gay movement are being spurred by outside influences, namely American-style fundamentalism. A cross-fire ensued when members from the local branch of the progressive and gay-affirmative Metropolitan Community Church, marching under banners emblazoned with the apt retort 'Would Jesus discriminate?', took their fundamentalist opposition to task."