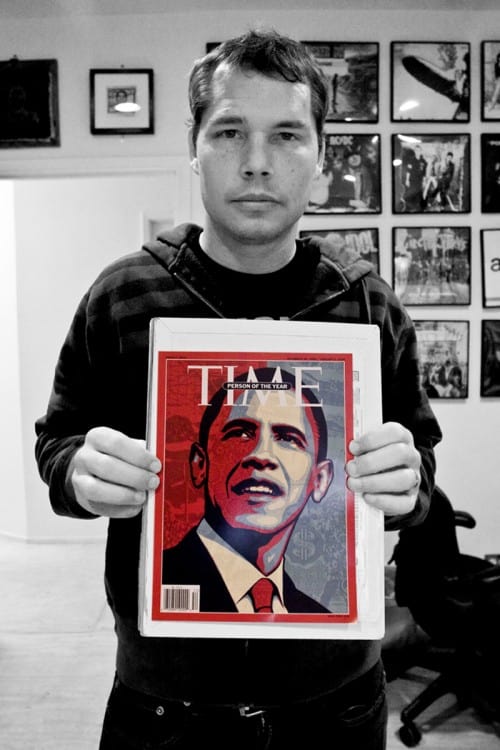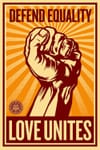 Time's Person of the Year issue goes on sale tomorrow morning featuring President Elect Obama. Cover illustrator Shepard Fairey has just posted a statement on his site calling the moment "bittersweet because I'm very disappointed by Obama's appointment of Rick Warren."
He continues, "Rick Warren is against gay marriage and reproductive rights, and he
does not believe in evolution (maybe he offers himself as proof of lack
of evolution). I understand that Obama is trying to appeal to
conservatives and evangelicals, but this move is symbolically a slap in
the face to many people. Warren is not a uniter, but a divider… he is
intolerant in many of his views. I still think Obama is the best choice
for president, but I can't condone Warren's involvement in Obama's
inauguration, no matter how insignificant it is."
Fairey also says he'll be donating a "chunk"of the proceeds from the Obama inauguration poster he was asked to create to the movement to overturn California's Prop 8.
Full statement at ObeyGiant
Fairey's Defend Equality poster donation.