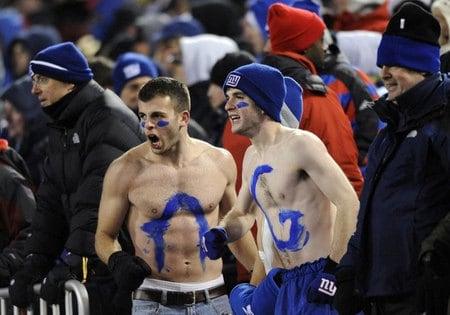 Two Giants fans were hot enough for Eli Manning the frigid temperatures didn't affect them as their team faced off against the Carolina Panthers in East Rutherford, New Jersey.
In another bit of adoration, ESPN's Skip Bayless put out a "Best Looking Quarterbacks" list this year, though Manning didn't make it: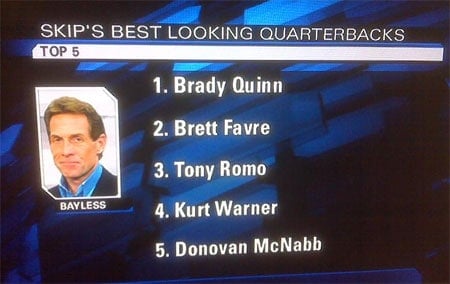 In other football news, New England Patriots Wide Receiver Wes Welker was penalized for falling into the snow and making a snow angel after his touchdown. The Pats won 47-7.
Watch the clip, AFTER THE JUMP…