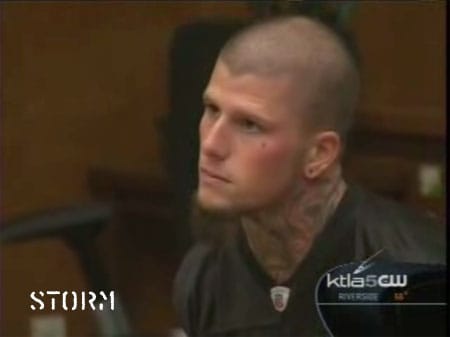 An update from an incident that I posted about in late October.
Joseph Storm, the Torrance man who attacked a gay man with a "Yes on Prop 8" sign and was charged with a felony hate crime assault charge and a misdemeanor count of interfering with another's civil right, has been ordered to stand trial.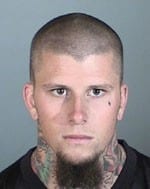 "The alleged victim said he was walking around 2 a.m. in the 2000 block of 230th Street when he passed a "Yes on Prop. 8″ sign in someone's yard. The alleged attack was a little more than a week before the controversial Proposition 8, which bans same-sex marriage, was passed by California voters. The openly gay man who was wearing a 'No on Prop. 8' button on his jacket, said he held his middle finger up to the sign. That's when he said Storm attacked him, first with the sign, then with his fists before choking him, he said during questioning by Deputy District Attorney Pat Carey. Storm asked him where he lived, called him a derogatory name for homosexuals and also used a racial slur for blacks – although the alleged victim is not black and said he did not know what Storm meant. The alleged victim said he started crawling away backwards when Storm came up to him again, spit in his face and said he was lucky this time. 'He said, 'If he ever sees my (expletive) ass on the street again, it's gonna be worse," the alleged victim testified. The alleged victim said he went to a neighbor's house because he didn't want Storm to know where he lived."
According to the victim, he had an incident with Storm, who was a "known bully at school," when he walked by the skinhead's house and Storm held up his middle finger.
Storm's attorney asked for the hate crime allegations to be dismissed, but the judge refused, saying, "Why? There's overwhelming evidence of that."
Watch a brief KTLA news report on the hearing, AFTER THE JUMP…
Judge orders Torrance man to stand trial for alleged hate crime, beating [daily breeze]