Executives from the National Gay & Lesbian Chamber of Commerce (NGLCC) were invited with other business leaders such as Greg Brown, president and co-CEO of Motorola, Inc., David M. Cote, chairman and CEO of Honeywell, Anne Mulcahy, chairman and CEO of Xerox, Sam Palmisano, chairman, CEO and president of IBM, Antonio Perez, chairman and CEO of Eastman Kodak Co., Eric Schmidt, chairman and CEO of Google, and Ron Williams, CEO of Aetna, to a meeting with White House economic advisors on President Obama's stimulus plan, which passed in the House on Thursday.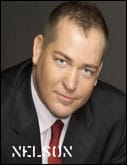 Said Justin Nelson, president and co-founder of the NGLCC: "Our participation at Wednesday's meeting is a clear demonstration of the Obama Administration's work to actively engage the LGBT community on all issues of importance to LGBT business owners and their families. After being held at arm's length for most of the previous Administration's two terms, our inclusion is a clear signal that the Obama team knows that there is much more to LGBT people than just being LGBT."
Every House Republican member voted against the stimulus plan, which is now under consideration by the Senate.
Media Matters put out a clip yesterday, asking who's in charge of the GOP after all of their statements saying they wanted the President to succeed, fingering right-wing radio host Rush Limbaugh.
Watch it, AFTER THE JUMP…