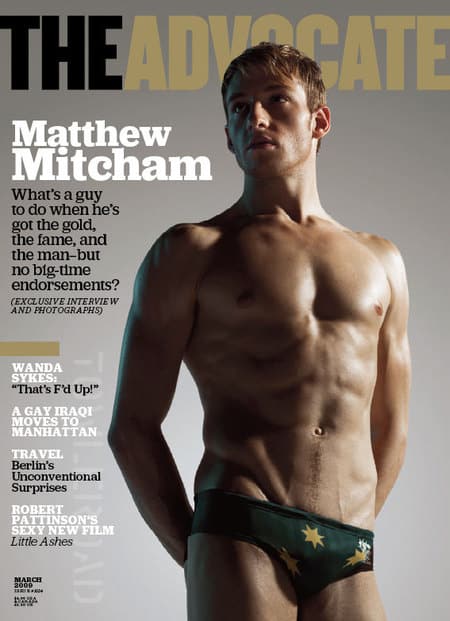 Here's an exclusive sneak peek at the upcoming issue of The Advocate which features a stunning set of photos and profile of Australia's gay gold medal-winning Olympic diver Matthew Mitcham.
Mitcham talks of the dive that was the highest-scoring in Olympic history: "I remember the things that I was thinking on the platform before the dive, and I remember what happened as soon as I hit the water. The dive itself is a bit vague. It felt good, although I wasn't exactly sure. I did wait underneath the water a bit, thinking, I wonder…I wonder…I wonder… Then I popped my head out and the crowd was going wild…It was the most far-out experience. It just completely took me over and I just lost it."
He also talks about recently accepting Australia GQ's Sportsman of the Year Award. "I think the last thing I said onstage there was, 'Oh my God, I'm a homo and I just won the sports award.' People just pissed themselves and thought it was hilarious."
Photo by Adam Pretty. The issue hits newsstands next week.