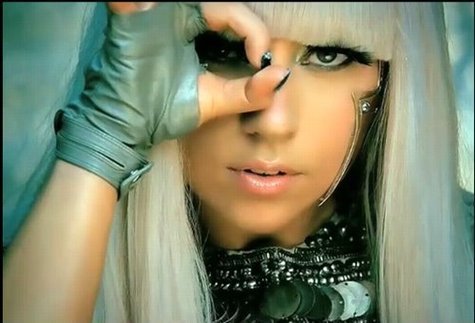 Robbie Daw presents a weekly pop music update here on Towleroad! Robbie runs his own site called Chart Rigger.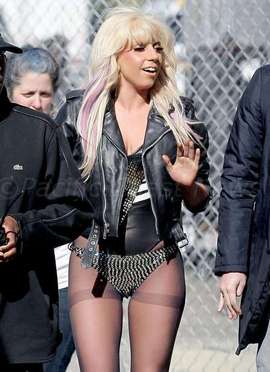 Last year proved to be a long haul for Lady GaGa—one that's just now beginning to pay off. Her major label debut single, "Just Dance," was released in April, with the LP The Fame following in October.
After touring as opening act for the reunited New Kids On The Block in the fall, NYC-born Lady GaGa (real name: Joanne Stefani Germanotta) found herself in the warm-up slot once again this month, in Europe with the Pussycat Dolls.
But a funny thing happened along the way; the Lady's ship began to come in. "Just Dance" eventually topped both the Canadian and Australian charts. In Decemeber, the single—which also features Colby Adonis on guest vocals—found itself nominated for a Grammy in the Best Dance Recording category.
Finally, last week, "Just Dance" topped the Billboard Hot 100 after initially debuting on the chart 22 weeks ago. Billboard noted that it was the longest trek to #1 since November 2000, when Creed's "With Arms Wide Open" landed at the top after 27 weeks.
GaGa barely had time to celebrate this victory when, on Sunday, she also topped the U.K. singles chart.
Perhaps it's no surprise, then, that it's been announced that after wrapping her opening gig with the Pussycat Dolls in February, Lady GaGa will return to the States for her first headling tour, "The Fame Ball."
The jaunt kicks off March 12 at San Diego's House Of Blues, and continues through April, where the show ends at Atlanta's Centerstage.
Other venues the 22-date "Fame Ball" will hit along the way include L.A.'s Avalon (March 13), San Francisco's Mezzanine (March 14), Chicago's House Of Blues (March 24) and New York's Webster Hall (March 31). Nab more info on Lady GaGa's tour at her official website.


Something to celebrate or get up in arms over? After parting ways with EMI/Capitol two years ago, Radiohead's first three studio albums, Pablo Honey (1993), The Bends (1995) and OK Computer (1997) will be released on March 24 by the label in expanded "Collectors Edition" and limited edition "Special Collectors Edition" packages. The label notes that each "Collectors Edition" includes the original album plus a second CD of rarities, including demos, sessions and live recordings. As well, each "Special Collectors Edition," in deluxe, lift-top box packaging, includes both audio discs and adds a DVD with a variety of promotional music videos, TV performances and filmed concert performances, as well as a series of postcards.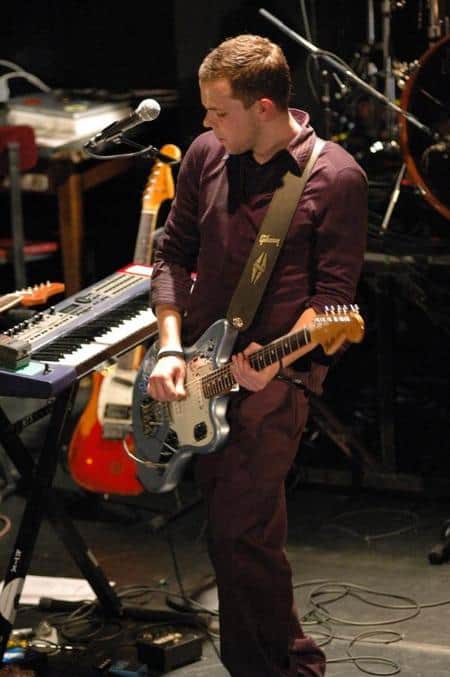 Out the same week from EMI—in the U.K. at least—is the Pet Shop Boys' ninth studio album, Yes. Neil Tennant and Chris Lowe worked with revered British production team Xenomania for the new set, which will be preceded by the lead single "Love, Etc." Johnny Marr, formerly of The Smiths and now of The Cribs, laid down guitar work for the album. Marr previously worked on the Boys' albums Behavior (1990) and Release (2002), and collaborated with Neil and Chris in the all-star band Electronic.
PopJustice was lucky enough to snag an early review copy of Yes. Check out the site's comical review!
Meanwhile, on February 18, the Pet Shop Boys will be honored for Outstanding Contribution To Music at this year's Brit Awards. Tennant told the BBC they'll be offering up "a very special performance" at the event.

"Shoegazer" act M83 will be opening for The Killers this month and in February. Once a duo, M83 now soley consists of Anthony Gonzalez (pictured right), of Antibes, France.
M83's haunting, synth-heavy track "Kim & Jessie" landed on Rolling Stone's "100 Best Singles Of 2008" last month. Gonzalez will perform the song on Late Night With Conan O'Brien on January 27, to support M83's current album Saturdays=Youth.
Gonzalez will also do a show at New York City's Irving Plaza on January 24, the night before M83's opening gig for The Killers at Madison Square Garden.
Catch the video for "Kim & Jessie" below:
M83's label, Mute, is currently extending open call for fans to submit their best video interpretations of the act's new single "We Own The Sky." Entries must be submitted here on YouTube by January 20th.