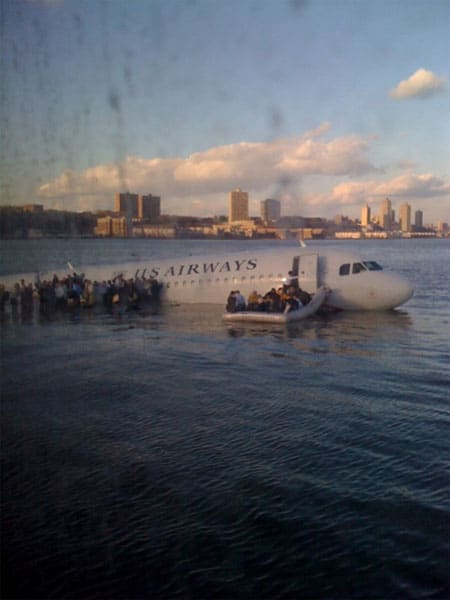 A plane is down in the Hudson River near midtown Manhattan:
"US Airways Flight 1549, an Airbus A320, was headed to Charlotte, North Carolina, the Federal Aviation Administration said. A passenger said he was 'pretty sure' everybody on the plane got out. 'Somehow, the plane stayed afloat and we were all able to get on a raft,' said the passenger, Alberto Panero. 'It's just incredible now that everyone's still alive.' A New Jersey State Police source told CNN the pilot radioed to air traffic controllers that he had experienced a bird strike — when a bird or flock of birds is sucked into the jet engine — and declared an emergency. FAA spokeswoman Laura Brown also said preliminary information indicates a bird strike. The plane was in the air for about three minutes before it went down, the FAA said."
Above right, the flight path of the plane. Top, a cameraphone shot by a passenger on a ferry.
WABC: 146 passengers, 5 crew members. Eyewitness reports engine on fire, controlled descent into water…
And here is the hero of Flight 1549, Chesley B. "Sully" Sullenberger, III. He reportedly swept the enter aisle twice to see that there were no more passengers, and was the last to leave the plane: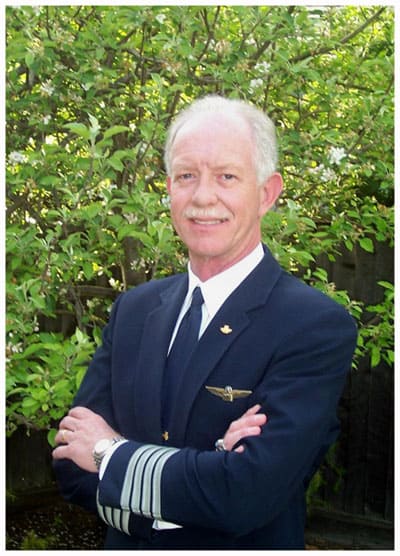 Passenger interview and Mayor Bloomberg's news conference, AFTER THE JUMP…