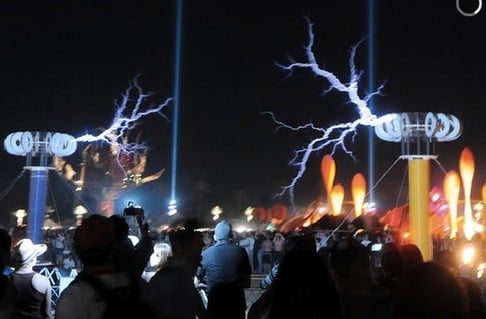 ROBBIE DAW
Robbie Daw presents a weekly pop music update here on Towleroad. Robbie runs his own site called Chart Rigger.
Billboard reports today that Paul McCartney, the Killers and the Cure will headline this April's 10th Coachella Valley Music & Arts Festival at the Empire Polo Field in Indio, California. The trio of acts will join confirmed are My Bloody Valentine, Amy Winehouse, Morrissey, Leonard Cohen and the Yeah Yeah Yeahs. Said McCartney in a statement: "I have heard that Coachella is one of the greatest festivals in the world. I'm really excited to get out there and rock!"
The event takes place over the weekend of April 17 through April 19, with McCartney headling Friday night, the Killers Saturday and the Cure on Sunday. Tickets are on sale this morning via Ticketmaster.
The full lineup for this year's Coachella festival can be viewed AFTER THE JUMP…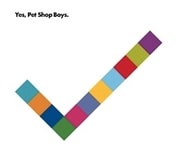 Madonna's not quite ready to hang up her Sticky & Sweet tour just yet.
The Pet Shop Boys have unveiled the cover of their upcoming March album, Yes. Says the duo's official site: "The artwork for the new Pet Shop Boys' album, Yes, has been designed by long-standing PSB collaborators, Farrow. Eleven squares of colour—one square for each track—form an affirmative tick on the front cover."
Lady GaGa's next single "Eh Eh (Nothing Else I Can Say)" to be remixed by Pet Shop Boys and Frankmusik.
French act M83, currently opening for the Killers on tour, will perform a co-headlinging concert with the Los Angeles Philharmonic on Saturday, March 7, at Walt Disney Concert Hall. Julian Kuerti, Assistant Conductor of the Boston Symphony Orchestra, conducts.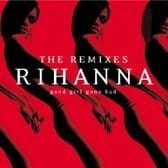 This week Island released Rihanna's Good Girl Gone Bad—The Remixes. This is not to be confused with last year's Good Girl Gone Bad: Reloaded, essentially a re-release of 2007's Good Girl Gone Bad with three extra songs tacked on. Don't good leftovers eventually go bad, as well?
David Archuleta is taking his show on the road.
The worst groups recognized by the NME Shockwave Awards 2009: "It's the battle of the shittest in the Worst Band category as the Jonas Brothers take on Tokio Hotel (eugh), Scouting For Girls (eek), Fall Out Boy (bleurgh) – and Oasis."
Robbie Williams doing one more major label album, working with Mark Ronson.
Below is the video for Kelly Clarkson's "My Life Would Suck Without You," which made a record jump from #97 to #1 on this week's Billboard Hot 100 Singles chart, subsequently ending the three-week reign of Lady GaGa's "Just Dance."
THE WEEK'S NEW RELEASES:

Franz Ferdinand's third album, Tonight: Franz Ferdinand, which finds the band moving in a more dance-oriented direction with producer Dan Carey (Kylie Minogue, Hot Chip, CSS).
Bruce Springsteen's 16th studio set, Working On A Dream. Bruce will perform at this Sunday's Super Bowl XLIII halftime show, as well as the upcoming Academy Awards.
Boombox, a collection of Kylie Minogue remixes from the past nine years' worth of singles.
Whisper House, Duncan Sheik's sixth studio album and first since winning a Tony for Broadway's Spring Awakening.
The Bird And The Bee's Ray Guns Are Not Just The Future, featuring vocals by Inara George and production by Greg Kurstin (Kylie, Lily Allen).
Coachella line-up, AFTER THE JUMP…