Seattle-area couple charged with immigration fraud: "Immigration and Customs Enforcement agents Tuesday morning arrested a south King County couple accused of cooking up bogus asylum applications that falsely asserted the immigrant was gay and faced persecution in his or her home country. Steven Mahoney, 41, and his estranged wife, Helen Mahoney, 38, — who prosecutors say held themselves out for more than a decade as immigration experts — are accused of charging fees to immigrants for helping them file fraudulent asylum applications."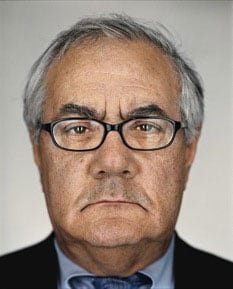 The New Yorker profiles Barney Frank: "For the first time in more than forty years of public life, Frank has real power, and he is wielding it in a characteristically idiosyncratic manner. He remains a national symbol of outré sexuality as well as a rare wit in generally humor-deficient Washington."

U.S. Rep. Jared Polis secures seat on the House Committee on Education and Labor.

Anderson Cooper: "Get this bitch off the stage!"

Minnesota couple loses appeal in discrimination case: "Another setback for a lesbian couple trying to get a family membership at the Rochester Athletic Club. The Minneapolis Court of Appeals has upheld an Olmsted County judge's ruling that the club did not discriminate against the women when it denied them a family membership. Amy and Sarah Monson, a same-sex couple raising a daughter together, sued in 2007, claiming the club discriminated against them based on their sexual orientation, a violation of the Minnesota Human Rights Act. The club says it simply was following its policy to provide family rates only to married couples."

Mariah Carey joins those who recycle.

Neil Patrick Harris in NYC to host Saturday Night Live.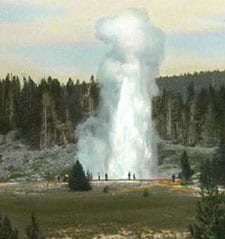 Simmering: Yellowstone quakes raise fears of massive steam explosion.

Canada's FAB magazine talks to Lady Gaga.

Mesa, Arizona considering domestic partner registry: "Arizona's most conservative big city may become only the third in the state to offer a domestic-partner registry to unmarried couples. Mesa Councilman Dennis Kavanaugh has been exploring the idea and has asked the city attorney to draft an ordinance that would allow people to register their relationships with the city."

Newsweek on Don't Ask: Obama's Joint Chiefs chair caught between his boss and a conservative military.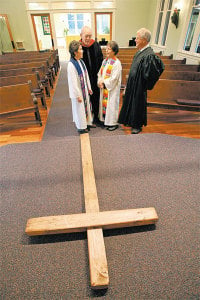 Oregon church to stop signing marriage licenses until they are able to do so for any couple, gay or straight: "The Rev. Pam Shepherd came up with the idea after realizing she was inadvertently contributing to discrimination against gay and lesbian couples, she said. 'I've been for civil rights for gay and lesbian people for a long, long time, but I never thought, 'I'm helping the discrimination every time I sign a license," she said. 'Every time I sign a license, it's like I'm saying, 'OK,' but it's not OK.'"

Richard Gere and Daniel Craig yacht together

In one of his last acts as President, Bush named former surgeon general nominee James Holsinger to the President's Council on Physical Fitness and Sports. Holsinger's nomination to surgeon general languished as controversy erupted around the nominee, who said in a 1991 paper that homosexuality was "intuitively" unnatural.

Britain anoints its most gay-friendly police force.

Gay man among dead as fire sweeps through Bangkok's Chinatown district: "Bangkok's The Nation newspaper reported that the victim – identified by the police as Sanguan Saenkaew – was found by rescue workers on the seventh floor of the building early Monday morning. He is believed to be a patron of GSM Sauna at the time of the fire. Reports say about 60 fire engines fought the blaze which took hours to put out. The blaze was reported to have started at about 8.30pm on Sunday night. Some 100 people were evacuated from the nine-storey building via two firetruck ladders and a helicopter. The sauna – said to be popular among locals and travelers from Hong Kong and Taiwan – also operated a massage parlour on the fourth floor and guesthouse on the sixth floor."